I am a freelance professional and experienced tour guide, trained and licensed by Ministry of Tourism, Government of India
I born and brought up in a small village which is about 70 km from Hyderabad. My village has basic facilities and people live happily without any expectations, goals and ambitions. My family belongs to weaver's community, my grandfather used to weave cotton sarees and my father used to weave silk sarees. Weavers usually get raw material (yarn) and do the processing which includes tie and dye. Finally make warp and weft then put on to the loom to weave. I was taught by my grandfather to weave and even now I know how to weave. I did my schooling in my village and graduation from nearby town. My father had a habit of reading telugu news paper every day that's why news paper is made available in my house. I too started reading news paper since schooling. After my graduation I started applying so many thinks after seeing notifications in the news paper which has a qualification of graduation. The tour guide training is one of them which I applied for. I never imagined and expected that I work for western people living in a small village. Luckily I got selected for Regional Level Guide training then I moved Hyderabad to do the training. After successful training, Ministry of Tourism, Government of India issued me Tour Guide License and since then I become a freelance tour guide.

I even remember the life where I grown, it is beautiful village with 30% weavers, 30% toddy toppers (extract sap from palm tree), 30% farmers and 10% labor. My friends in my village are still weavers and toddy toppers. The festivals are in my village are so vibrant and colorful.

Tours of MADHU HYDERABAD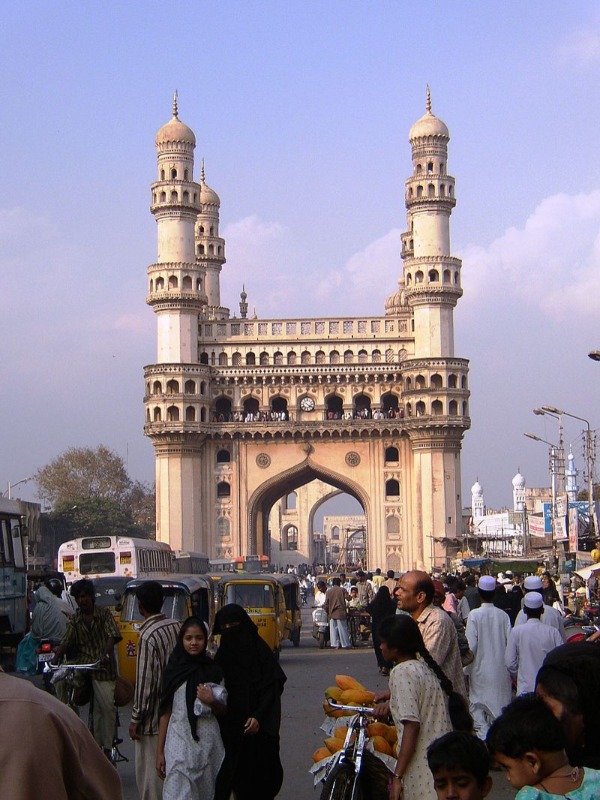 Highlights of Hyderabad
Golconda Fort, Qutub Shahi Tombs, Chowmahalla Palace, Charminar, Laad Bazaar
$ 100 Per tour
Proceed to tour from hotel at 0900 hrs

Visit Golconda Fort and Qutub Shahi Tombs

Lunch (Optional)

Visit Chowmahalla Palace, Charminar and Laad Bazaar

Drop back hotel around 1800 hrs....
---
---