I love telling people about our largely unknown country, its history, culture and economy through the eyes of ordinary people, like me.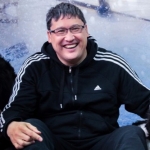 Hi, everyone!
Although Kazakhstan is young country, our history is full of dramatic events and turns.
Our ancestors had to fight Alexander the Great, deal with Genghiz Khan, Timur the Lame and undergo great leapfrog in Soviet times. Just two generations back we were nomads, now Kazakhstan is industrial country, isn't this amazing?
Welcome to see Astana and other cities - we will see more than just buildings and places. We will understand the spirit of this huge and open-hearted land.
Sincerely yours,
Yerlan.
Testimonials about Yerlan Shegenov
Ian and Colin, Great Britain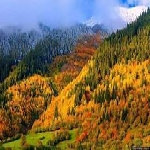 My Brother and I are keen Dark Tourists and having booked our trip to Khazakstan, really didn't know what to expect. After a really enjoyable stay in Almaty we joined Yerlan in Semey for our private tour. Yerlan was very well read on history and military conflicts, giving us an incredible understanding of the country. He provided local guide help allowing us access to areas often unseen on local maps and guides. We were not worried about our safety and enjoyed the ride in Yerlans 4x4. I hope to see you again sometime Yerlan. Good fortune with yoiur venture . Ian and Colin( United states of Great Britain ( Not to be confused with the European Union ! haha )
Erik S.

My wife and I spent a day with Yerlan and can highly recommend him. He is extremely knowledgeable and speaks English fluently. We learned so much about amazing Astana and Kazakhstan in general and during our day with Yerlan. It was our first day of a two week visit, so it was a great start of our holiday. Thank you Yerlan!
Gunnar K

I can highly recommend Yerlan. Yerlan is passionate about what he does and has a lot of knowledge. It has been a pleasure listening to him and I learned a lot about Astana, Kazakhstan, the architecture, the food and the daily life. Thank you Yerlan!!!! I had a fantastic time!!