We are a tour and travel Safari company based in Mwanza, Tanzania. Our services have earned us a top rank among the best.
Lameck Sylvester is a local Tanzanian safaris guide who had a vast experience in all field of hospitality industry around East Africa. He had been working as a freelancer guide /driver, and full-time tours and safaris guide in various safaris companies in Mwanza and Northern circuits of Tanzania.

He is known for his vast experience in safaris and tours. Meeting with different visitors In his field. He started to organize a small group tour for families, friends, school, and vacationist who are visiting East Africa destinations.

He is motivated with his mission and vision of owning the best leading safari company based in
Mwanza Tanzania.
Testimonials about LAMECK SYLVESTER
Amazing 5 days in Serengeti, Ngorongoro and Tarangire national parks
We have spent a wonderful 5 days on our safari part of the Tanzania journey at the end of January 2019.

Thanks a lot to Lameck for all the suggestions for accommodation and route - especially the one to start the tour from Mwanza, then entering west Serengeti, and continuing over Central Serengeti, Ngorongoro and Terengire NP to Arusha. Definitely a much better itinerary than the classic Arusha - central Serengeti - Arusha rounded one.
West Serengeti, with their continuous water availability provides an abundant quantity of wild animals and it's a must see location.

At the end of the first day we saw 3 of Big 5 and 7 of Big 10 animals and it was hard to expect that the second day could be better. But it was. We started the day with a lion pair 3 meters from us, and it continued like that... always different and suprising at each national park we have visited. Final result: 5/5 and 10/10.

Lameck, thanks a lot for guiding us, thanks for all that stories about the animals' life and culture of the Tanzanian people. Thanks for your smile that shined on us the whole time. It was more than just guiding two strangers across your beautiful country.

We would like to use your service again ...maybe to visit the rest of Africa.
Reviewed by Igor
Zagreb, Croatia
Tours of LAMECK SYLVESTER
Serengeti Day Trip Safaris From Mwanza Tanzania
Full day game viewing in serengeti
$ 330 Per person
This trip starts from Mwanza on early morning leave the lodge where our driver guide will pick you and start driving to western Serengeti via Ndabaka gate 2 hours drive from Mwanza town. Before entering the park, stop for breakfast at Serengeti stop over lodges. After....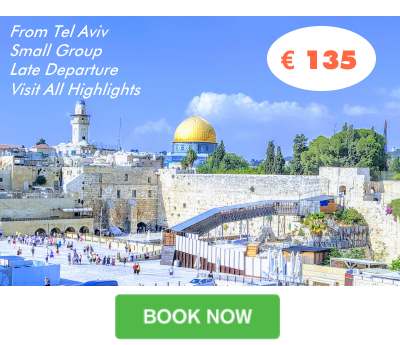 ---
Booqify Israel Manager
Menno de Vries

+972587869982