I Samwel am a driver tour guide in Tanzania capable of speaking English, Spanish & German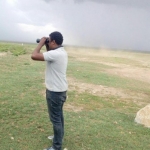 I love the nature with all the fauna and flora.
I like driving a lot, but you can trust my driving skills.
I will not drive too fast.
How else could we see the animals?

See you on the road, traveler!