BOB is happy to invite you on an unforgettable holiday to one of the captivating countries in the world.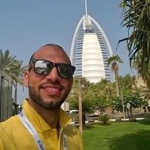 Travel with a passion for unique cultures, breathtaking landscapes and love the beaches, you are sure to consider Dubai for the next holiday.

Depart from the Hotel and start your sightseeing tour towards the link of Arab tribes called 'Creek' snap stop. From there move on to the early Baniyas tribes 'Bastakiya', where you can witness the houses that were built nearly 200 years before topped with 'Wind towers'. Head to the historic defense fort which is converted into 'Dubai Museum' where the best compilation of exhibits shows of Dubai City. Arrive the artificial creek by 'Abra' (water taxi) to enter into the lovely aroma blows across the narrow lanes of 'Spice Market' and bypass from side to side into the 'Gold Souk' which is named to Dubai 'City of Gold'.

On next stop is the shoreline of Dubai called Jumeirah the other landmarks in Dubai. Continue your sightseeing tour in 'Jumeirah Mosque' stop for a photo and take a scenic trip to Mercato Mall, Jumeirah Beach Park and stop at Jumeirah open beach to enjoy a picturesque on the 7 Star Hotel 'Burj Al Arab'. Enjoy your journey into the Man made 'Palm Jumeirah Island' till Atlantis Hotel catch the important high way to pass through all attractions of Dubai to reach 'Burj Khalifa' the Tallest Tower in the World. As a final point before heading back to the Hotel.