I will be pleased to share my experience about old and modern Egypt with you.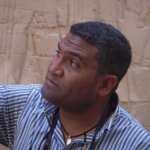 Discover Egypt with an expert tour guide Sayed Mansour is a qualified Egyptologist and tour leader with more than 20 years experience, and is the proud winner of the Exodus tour leaders award for being the best tour leader in Egypt and more impressively one of the top ten tour leaders from around the world years 2010-2011. Sayed will be happy to escort you, show you around and ensure that you have a well rounded experience during your holiday We will not only give you a wealth historical information about old Egypt but also the current state of modern Egypt including local customs and habits and way of life. A more personal way to travelِِِ So, if you are looking to travel to Egypt privately and don't like traveling in big groups, if you like to have the time to ask your guide questions If you want to travel in an elite affordable way. Why don't you travel with us. This is not just an ordinary trip it is a true adventure, it's a life time experience. Sayed tour offering you a more personal way to travel
Tours of Sayed Mansour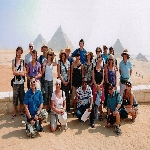 Cairo day tour
Pyramids and museum
$ 80 per tour
Full day tour to the Egyptian museum, lunch by the river Nile, Giza pyramid and the Sphinx



Join me for an interesting day to visit the most important sites in Egypt, (pyramids of giza and the Egyptian museum)

pick you....
---
---
---