I offer private tours of Israel in both English or Spanish. Transportation is provided in my new, fully air-conditioned 6-seater VW van.
Shalom,

My name is Ariel Stolar. Since 1999, I have been an Israeli Tourism Ministry certified private tour guide who specializes in private tours of Israel. I invite you for an unforgettable exploration of this beloved land, the Holy Land that is the State of Israel. Just as every visitor is different, each private guided tour of Israel is tailored to meet your specific needs and wishes. In addition to visiting the traditional sites, you'll have the opportunity to learn about the different cultures, colors, and aromas that create the excitement of Israel. As your private tour guide of Israel.

I offer private tours of Israel in both English or Spanish. Transportation is provided in my new, fully air-conditioned 6-seater VW van. On my website you can find a number of suggested itineraries for private tours of Israel. If you are dreaming of an unforgettable trip, one that combines the thrills of travel together with the intimacy of a private Israeli tour guide, then don't hesitate to contact me for your special arrangements. I promise you'll be in for the most memorable travel experience ever.

See you in Israel!

Ariel
Testimonials about Ariel Stolar
Eden & Drew
Ariel,

Thank you for the most wanderful vacaton. You have thought us so much about the saul and history of the greatest place on earth. I'll always feel in your debt for that. I hope I made it clear how much I love it here and I hope someday we can repay the favor.

Love, Drew

Thank you so so much for making our trip so special. We are so sad to leave Israel and you.

we will definitly be seeing you soon.

Love Eden and Drew


Jim & Ellen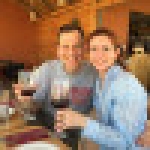 Dear Ariel,

I really can't begin to thank you enough. Ellen and I had an incredible time in Israel with you. It was another "trip of a lifetime." You are an incredible tour guide and friend. In all seriousness, we appreciated you perfect balance of taking us where we wanted to go and where we wanted to go but did not know (yet) that we wanted to go! We also appreciated your balance of the fun and the serious, your sensitivity towards our family situation and relationship, and your patience with all of my planning and questions. Ellen said the same thing Andrea said after the trip: "You know Jim, we'd be friends with him if we lived in Israel. Our families would hang out." That is a real compliment. I will continue to keep in touch, send friends your way, hopefully see you within the year, In Israel, once again.
Mexico

Ariel,

Queremos agradecerte por Haber Sido Nuestro guia, maestro, padre, compañero, amigo En Esta maravillosa visita un pais ma, no hubieramos aprendido y Conocido Tanto si no Hubiera Sido Por la transmicion de tu conocimient. Mil gracias y bendiciones para ti y tu familia.

con Agradecimiento

Carno

Caty, Anis, Toño y Roberto
Tours of Ariel Stolar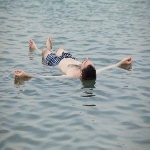 Dead Sea Area
per tour
This Day we are heading to the lowest place on Earth, the Dead Sea,

Drive along the shores of the Dead Sea to Masada.   Ascend by cable car and tour the

ancient fortress where the Jews made their last stand against the....
Mountain Biking
per tour
Different bike tours for all levels of bikers, off road, cross country, or cycling in Tel Aviv and Jerusaelm.
With 320 days year with no rain Israel is the ideal place for biking.
In the last 15 years biking have become....