Make that dream vacation to Israel as special as it can be! Let me show you ancient Jerusalem, exotic Jaffa and Modern Tel Aviv and much more.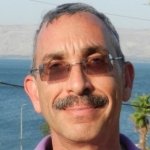 I'm originally from New Jersey, USA having moved to Israel in my early 20s.
My love affair with this country started when I first came here as a teenager as part of a youth tour.
I love showing people fascinating Israel, helping them discover for themselves why this place is so amazing.
Testimonials about Avi Puritz
Caryn and Marshall, NJ USA, January 2018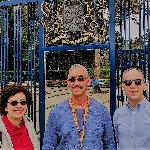 The two of us spent an entire day with Avi exploring some of the sights in Israel, including Ramat Hanadiv, the Tishbi Winery, the First Aliyah Museum, and the synagogue in Zichron Ya'akov. Avi possesses a wealth of knowledge regarding the history and geography of Israel, and he shares all this information in a passionate and dynamic manner. We could listen to his fascinating explanations all day! He is friendly, personable, and smart, and our day of touring with him was one of the best parts of our trip to Israel. Avi is a tour guide of the highest caliber, and we would recommend him to both first-time visitors to Israel and seasoned travelers. He is truly a gem!
Sharon, Manchester UK - December 2017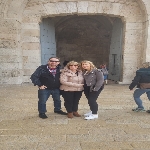 We were very lucky to have found Avi and would highly recommend as unlike big group tours he tailored it to our request. We changed the itinerary at the last minute which was not a problem. Avi was happy to collect us from our apartment and dropped us back off at the end of the day.The whole day was hassle free and extremely interesting and Avi was very knowledgeable and was able to answer our questions. This tour was very good value for money if you take into account the one to one and door to door service. Avi is also a really lovely man!


Anne and Alan - NY, USA September 2017
We want to thank you for the pictures, a reminder of the wonderful time we had in Israel, a large part because of you!
Tours of Avi Puritz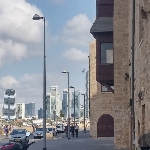 Jaffa & Early Tel Aviv-Full Day Walking Tour
$325 per tour
Jaffa is one of the oldest port cities in the world. Jaffa has a place in Greek mythology in the story of Andromeda, in the Hebrew Bible as the place from which Jonah sailed before being swallowed by the whale, and in the New Testament as where the....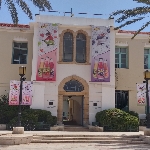 Early Tel Aviv - Half Day Walking Tour
$200 per tour
Tel Aviv was only founded in 1909 but is already considered one of the world's great cities. Some of the neighborhoods were founded earlier however, such as Neveh Tzedek and Neveh Shalom. In the middle of the 19th century the living conditions within Jaffa's walls....