Make that dream vacation to Israel as special as it can be! Let me show you ancient Jerusalem, exotic Jaffa and Modern Tel Aviv and much more.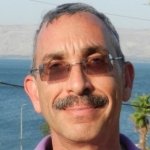 I'm originally from New Jersey, USA having moved to Israel in my early 20s.
My love affair with this country started when I first came here as a teenager as part of a youth tour.
I love showing people fascinating Israel, helping them discover for themselves why this place is so amazing.
Testimonials about Avi Puritz
Nelson, March 2018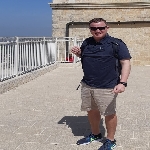 I was extremely fortunate to book Avi on just a few days notice for tours of Biblical sites in Jerusalem and Galilee. I had a laundry list of places that I wanted to visit and Avi was able to organize them into 2 full days while providing different options as each day progressed. Avi is a wealth of knowledge, has great energy and a terrific personality that just keeps you engaged as you move from site to site. Our conversations clearly focused on the historical sites we visited, but as we traveled throughout Israel, I also learned a tremendous amount about modern Israeli and Jewish history. It was simply a terrific 2 days.
Tours of Avi Puritz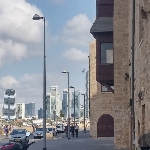 Jaffa & Early Tel Aviv-Full Day Walking Tour
$ 325 per tour
Jaffa is one of the oldest port cities in the world. Jaffa has a place in Greek mythology in the story of Andromeda, in the Hebrew Bible as the place from which Jonah sailed before being swallowed by the whale, and in the New Testament as where the....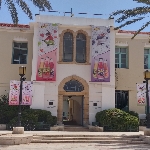 Early Tel Aviv - Half Day Walking Tour
$ 200 per tour
Tel Aviv was only founded in 1909 but is already considered one of the world's great cities. Some of the neighborhoods were founded earlier however, such as Neveh Tzedek and Neveh Shalom. In the middle of the 19th century the living conditions within Jaffa's walls....