I am a state authorized tour guide, have a state licensed tourist van with 7+1 seats, driver and guide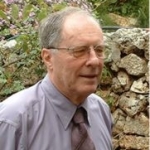 I guide all over the country.

With me you can see all known highlights of Jerusalem, like the Holy Sepulcher, the wailing wall, Via Dolorosa, hall of the last supper, mount of olives, Gethsemane, the pool of Bethesda, and also the not so usual highlights like the stalagmite-stalactite cave, the Mark Chagall windows, the Kennedy memorial, the tomb of Arthur Rubinstein. You can visit Yad Vashem, the Israel museum with a guiding through the fascinating archeological department, a tour through the King David Tower museum, the burnt house, the broad wall. You can have a walk over the walls of the old city, or a walk through the Hezekiah tunnel, a visit to the city of David.

In the north you can visit Akko, the fascinating city of the crusaders, Nazareth, Tiberias, the sea of Galilea, the fascinating Tel Dan reserve, Haifa, Baron Rothschild's unique gardens, some wineries, Caesarea, Bahai gardens at Akko and more.

In the south you can visit with me the Ben-Gurion branch of the Be'er Sheva university dealing with life in the desert, visit fish farms in the desert, wineries and olive trees in the desert, and more.

I make every trip tailored to the guest. Every tour can be changed according to the wishes of the guests. I communicate with him/her by phone, email skype etc., in order to understand his/her interests, and then we make together an itinerary that suits them. I accompany them through the whole trip.
Testimonials about
Jonathan H. Seder

I had the distinct pleasure of hiring (through Holland America Cruises Shore Excursions) your driver, Dan Arnold, for a full-day excursion from Ashdod to Jerusalem.

Although I had thought that the price of the excursion was high, thanks to Mr. Arnold, it was very inexpensive for what we received. We had never visited Israel before and, though vaguely familiar with the "tourist traps" of Jerusalem, were totally ignorant of the highlights we should visit. His knowledge and expertise, as well as his incredible foresight into what attractions we should visit and experience in Jerusalem, made this trip very memorable. His solicitude of, and active assistance with, my wheelchair-bound wife made many attractions available to us which otherwise would not have been possible.

I am hard pressed to sufficiently express my wife's and my delight with this incredible driver/tour guide. He is a real gem, and I hope you value him as much as we did: With sincere and lasting gratitude to Mr. Arnold, I remain

Very truly yours, Jonathan H. Seder


Gowie and Magda Cilliers

I cannot write in Arabic or Hebrew, so English has to do.

We just want to thank you for a most enjoyable and informative tour. We all got more than we bargained for, thanks to you. Even if we had a choice – we could not have chosen a better guide.

Gowie and Magda Cilliers,

South-Africa.


Derek and Silvia Hunneybunn

I am sure, with your excellent memory and intellect, you would not have forgotten the Burma/Britain group you took on tour last week.

This letter is to express our sincere thanks to, you for the very professional and informative way in which you conducted the tour. Your knowledge of the History of Israel astounded all of us, and of course added to it was the humour of you had so much of, that certainly made us look forward to the days when we would met with you. We were very lucky indeed to have you as a guide, and on behalf of all my friends I would like to say "thank you very much, Dan".

I always maintain it is a 'small world', and hope that some day we will meet again (preferably in Israel), but should you visit England at any time – please do give me a call, Derek and I would be happy to meet you, and offer any assistance you may require.

I close with best wishes to you for the future, carry on enjoying your work, and imparting the knowledge you have, to all lucky people who have you as your tour guide,

Kind regards, your sincerely,

Silvia
Tours of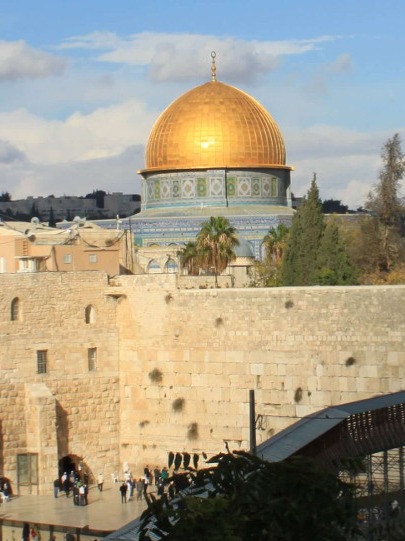 Jerusalem Classical Tour
We begin on Mount of Olives, looking at the most breathtaking scenery. We see

the temple mount, at the Kidron valley, the city of David, where it all began. We see

why Jerusalem was so vulnerable from west and north, and not from east and....
---
---
---