I adore traveling and Israel and want to share it. I know a lot of history, but I love people, good food, culture, religion, and always use good humor

Israel tourist attractions are numerous and varied. A new country (1948) in a very ancient land, home to sites sacred to Judaism, Christianity and Islam that can be found nowhere else. While these holy places are truly unique attractions, there is more to Israel than religious heritage and complex politics.
Come visit and enjoy welcoming, energetic cities, exhilarating nature spots and exquisite Mediterranean beaches.

The best and most amazing way to discover & explore Israel is with your very own private guide. This way you travel at your own pace and see and experience the things that are important to you.

The Israeli Ministry of Tourism licensed me to be a tour guide after 2 years of study. As a licensed tour guide I am able to provide you with knowledge about the Land of Israel, in the fields of archaeology, history, religions, flora and fauna, geography, art, architecture, and Israel's current affairs in social, governmental, economic and political subjects.

Interested in what I have to offer you?
Then contact me via the contact button.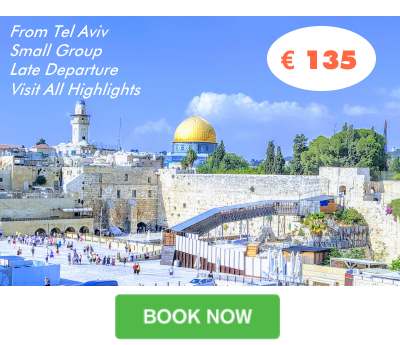 ---
Booqify Israel Manager
Menno de Vries

+972587869982
---
---