Ciao, I'm Flaminia. My name is typically roman.. With such an ancient name, what else could I have done if not the roman tour guide ?!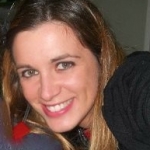 I have a great love for my hometown and I'm a knowledgeable (and licensed) guide since 2009.
I spent many years going around and getting lost through Rome, visiting and studing palaces, churches, archeological sites. . etc where I love to go also with my special guests!
Being Rome my home town, I have a deeply knowledge of her history and traditions. I offer traditional tours but also unconventional tours for travelers have already seen the highlights.
Tours of Flaminia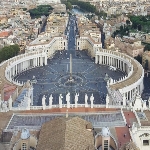 Vatican & Sistine Chapel Private Tour
sistine chapel, michelangelo, st peter basilica
€ 160 per tour
Necessarily I'll do a selection of the best pieces of art scattered throughout the Museums: Pinecone courtyard; Room of Apoxyomenos; Octagonal Court with the famous Laocoon group; the enjoyable Room of Animals; Hall of Muses with the fascinating Belvedere Torso; Round....