Welcome to Kosovo small place with full of history and heritage.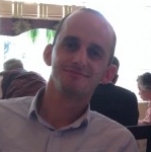 I'm licenced and freelance tour guide for cultural and hiking tours in Kosovo.

I speak several languages: Albanian, Serbian, Macedonian and English.

I have been working as a tour guide and tour organizer since 2012 and absolutely love helping others to discover the country that i love so much.

My educational background and study of local history allow me to offer you in depth and well rounded insight into all that Kosovo has to offer: the beautiful nature, the fascinating history with lot of monuments (some of them are in unesco world heritage list) and the beautiful city of Prizren known like open museum.

I can offer you everything from when you arrive in Kosovo to when you leave including airport pickup and drop off, all transfers, lodging, meals and etc.