A private guide, lisenced, professional & experts in the field of tours & travel around Komodo, Flores, Lemba, Sabu-Rote & Sumba, Indonesia since 1998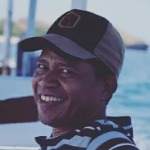 Gerard D' Gama in Flores, Indonesia

I am a private tour guide, professional and experienced in the field of my expertise. I work with pleasure in the Lesser Sunda Archipelago territory since 1998.

I work in this territory most of the time, and guiding people around such as Komodo National Park, Flores island, Lembata island, Alor island, Timor island, Sabu-Rote islands and Sumba island.

Licensed in Indonesia, I can offer a specific service, adapted to your wishes.

After 2 years at tourism training center and the school of the tourism industry for 3 years in travel management and tour guide my favourite period is the 19th century.

I worked in Bali and in Maumere, Flores, and now I spend most of my time guiding foreign visitors from one island to another along the Lesser Sunda Arcipelago.

I can offer tours in English, or Dutch, as you like !

As you will see, my passion is to show my islands, and its people, nature and culture, but I see my job as a mutual exchange of cultures, between the persons I meet, and myself.

My service :

FLORES SIGHTSEEING TOURS
Discover Flores island in a half day, one full day, or multy days by foot or private car.

Flores PERSONALIZED TOURS
Visit Waerebho tradional village in West Flores, Bena in Bajawa, Kelimutu three colored crater lakes in Ende or diving the Maumere bay sea garden and so much more... This is a way to discover this island from an adventure's point of view !

Flores GENERAL TOURS
Flores overland tours - of variable lengths 5, 7, 9 or more days - for your needs. The more time you spend the more you see and the deeper you dive into the Flores cultural diversity and natural beatifulness.

KOMODO ISLAND HOPPING: Package tours including Komodo Island National Park—see the giant komodo dragon in their natural habitats.

LEMBATA-LAMALERA WHALING TRADITIONS: Packaged tours including activity to see traditions of hunting the whale.

Example of Private & Group tours :

3D2N A Short and Sweet Adventure to the Volcanic Peak: Discover Flores' People, Culture & Nature

MORE on request...

Transportation I provide :

Most of my tours are trekking, walking, climbing (volcano) and by car. All can be easily arranged upon request.


My interests :

Why did I decide to become a guide? Simply because I wanted to share my local experience, my culture and the life of Flores people in a way that is informative, friendly and fun.

I would say my passion in this job is to meet people from other cultures and countries. What I love is when after a tour, my guests are able to understand more of my culture and heritage - especially when there are historic links between our countries.

Interests : van Eyck, Camille Claudel

History : French revolution, Napoleon

Litterature : Mary Shelley, Kazuo Ishiguro, Stefan Zweig.

Classical music : Ebiet G. Ade (Indonesian), Beethoven, Richard Clayderman, Chopin, Tchaïkovsky.
Tours of Gerard D' Gama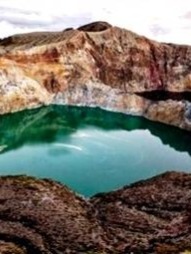 3D2N A Short and Sweet Adventure to the Volcanic Peak: Discover Flores' People, Culture & Nature
• Experience Flores' cultural diversity; • Explore magnificent Kelimutu
$ 199 Per person
Day 1: DENPASAR - MAUMERE – MONI ( -/ L/ D).
Upon arrival at Frans Seda airport of Maumere East Flores, our local guide will meet you and transfer to a restaurant in town for lunch. Depart to Moni for 3,5 hours driving. On the way stops at....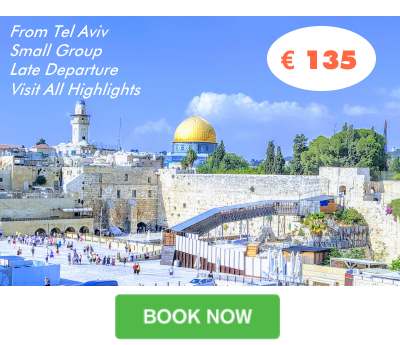 ---
Booqify Israel Manager
Menno de Vries

+972587869982