I am a licensed tour guide in Israel for individuals, families or groups, across the whole country, with or without car. Please contact me for a quote
I am a Private Tour Guide licensed by the Ministry of Tourism in Israel. I can conduct tours in English, French and Hebrew for individuals, families and groups. I am based in Tel-Aviv but can meet you anywhere in the country.

I am particularly passionate about Biblical Archaeology, History, Religions and Art. I also love Nature and like to take small groups on some beautiful trails that Israel can offer.

In addition to being a tour guide, I am a published historian about Napoleon's last years of life, which you can find on Amazon. I also created an informative web site about Biblical & Jewish chronological history. Lastly, at times I teach international students on two subjects: Holy Land Studies, Discovery of the Hebrew Bible.

​I was born in French Algeria and my wife is from Britain. Our paths crossed when we started to learn Hebrew in an Ulpan in Jerusalem as new immigrants (some years ago). We are secular Jews and have five children.

​I hope we will have the opportunity to tour together.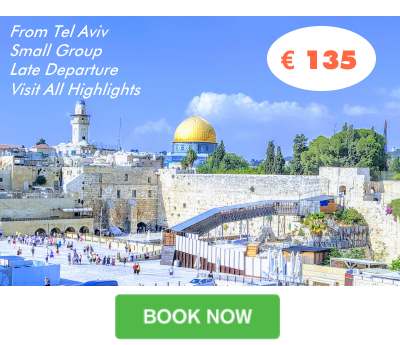 ---
Booqify Israel Manager
Menno de Vries

+972587869982
---
---