Tourguide in German, Swiss-German, English and Hebrew! Come and enjoy an authentiv tour with Schmuel!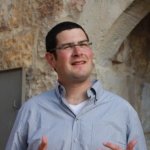 "If you will it, it is no dream!" Growing up in Basel, Switzerland, this quote from Theodor Herzl accompanied me throughout my childhood. After high school, I got in touch with my Jewish roots at Talmudic Yeshiva in the beautiful city of Ma'alot in northern Israel.

After working as the Youth Director of the Jewish community in Basel, I fulfilled my dream and moved to Israel. In Jerusalem, I received my BA in Israel studies -- history, archeology, geography, demography and politics -- and I completed the requirements to become a licensed tour guide at the Israel School of Tourism. Then, during my military service in the IDF's Foreign Diplomatic Strategic Unit, I represented Israel. As well, I am holding an MA in Education.

Israel is a dream that came true, so too my dream, and I would be happy to be your guide here and show you my beautiful country.

I am interested in religion, history, geography, archeology, society and politics, and so I enjoy leading tours with these issues in mind. It is important for me to tailor each tour to the wishes and interests of the participants. Israel, with its diversity and multiculturalism, poses many historical, theological and political questions, and on my tours, I try to help find answers.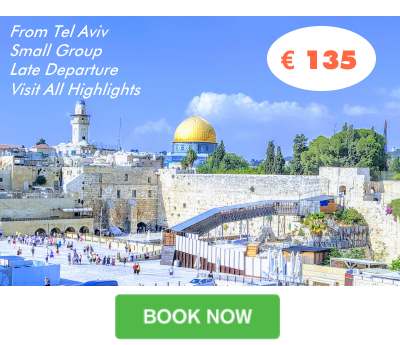 ---
Booqify Israel Manager
Menno de Vries

+972587869982
---
---