Noga - Israeli tour guide with specialization in Tel Aviv - Jaffa
I was born and raised in Israel and currently live in Tel Aviv.

Guiding and the outdoors has always been a big part of my life. In a youth movement and even in my military service, I have always loved leading people threw meaningful experiences in my beautiful country.  All of the above led me to peruse a BA in Education and Sociology and the extensive tour-guide training.

I guide many types of groups, including Jewish educational trips, family tours, hiking, urban tours in my beloved city Tel-Aviv and of course in Jerusalem. The variety is one of the greatest advantages of my work, as I get to interact with so many different people and cultures. I have recently achieved my M.A in Jewish education, as part of my passion for enabling an inclusive and pluralistic identity discourse.

Since I became a tour guide, I have learned the Spanish language and see it as a great privilege to be able to communicate and guide people of even more backgrounds. I love working with children and families, and the dynamics of every different group is another fascinating aspect of what I do.

In my spare time I enjoy spending time with friends and family, go to the beach, practice yoga and sport and of course – travel around Israel and the entire world.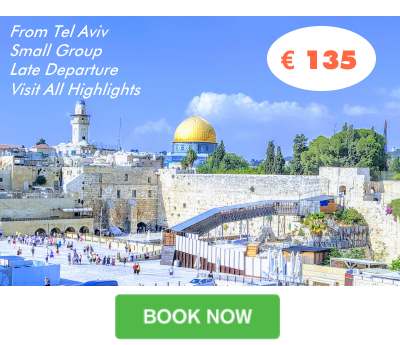 ---
Booqify Israel Manager
Menno de Vries

+972587869982
---
---