Uganda is a magnificent travel destination with vast range of tourism attractions like mountain gorillas, lions, elephants and the source of the Nile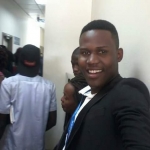 I will be grateful to spend my time, knowledge, experience and show you around my interesting, amusing, and beautiful city and country gifted by nature.

About me
I was born in Jinja (Uganda) in 1995 and raised up in Kampala. Am a graduate student from Makerere University with a bachelor's degree of tourism? Am knowledgeable and well equipped with detailed info about Uganda's tourism attractions and activities. I started tour guiding with working as a ranger guide in Murchison Falls National Park and later returned to Kampala were I have interacted and offered guiding and shared knowledge with many people from different parts of the world. And I love making new friends.

Am available for guiding services around my country for example city tours for 1-12 hours a day in Kampala, Jinja, Mbarara among others, and safaris to our magnificent ten national parks for example Murchison Falls National Park, Queen Elizabeth National Park among others for 2 and more days while participating in different activities like bungee jumping, rafting or kayaking on the Nile, nature walks, game driving, primate trekking like gorillas and chimpanzees.

About Uganda and my city
Uganda is truly a unique destination mainly because of its history, geography, biodiversity, cultures and political climate. The diversity of fauna for example wildlife, insects, birds among others make the country a unique destination and worth a visit. Finding a tour guide during your visit makes your visit exceptional and memorable.

Check out on my tours to find possible itineraries you would carry on while in Uganda or my city or mail me what is in your mind.
I wish you a memorable visit and stay in my city and country.
Thanks
Ivan
Testimonials about Ivan
Allan QSP (trip advisor)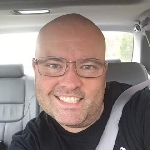 Inspired to visit Uganda again
Ivan's ability and knowledge about the attractions and driving skills enpowered me to visit the magnificent country again. Uganda is a beautiful country but I needed an excellent tour guide and Ivan did that for me.
Tours of Ivan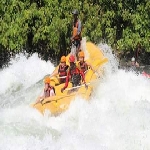 White Nile Rafting
3 days trip
$ 800 per tour
Day 1:

Departure from Kampala to Jinja

Spend a night in Jinja in a beautiful hotel

Day 2:

Rafting of the Nile. Full day activity

Day 3:

Departure from Jinja to Kampala....
Source of the Nile and Itanda Falls trip
$ 500 per tour
8:30am- set off from Kampala to Jinja

10:00am- arrival at source of the Nile in Jinja

10:30am- boat ride

12:00pm- city tour in Jinja

1:30pm- lunch break

2:30pm- set off to Itanda from the source....