Its Just Not a Tour, Its a Feeling That will Make Your Heart Pounding Like Never Before, A Story That Will Drop Your Jaws and A Moment Worth Living.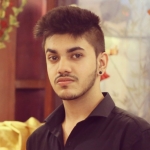 A Delhi Born Guy, With a Historic and a Cultural Background. Well My Grandfather has shaken the Hand of Mahatma Gandhi, You heard it Right. With Spiced up Stories straight from The Person Who witnessed everything, Here i am Going To give You the Best Tour of The City that Will Leave you Fascinated and Excited at the Same Time.

Its Just Not A Tour, with Me You are Going To Relive The experience of the Dream City-Delhi and its Evolution.

Enough said, I'll be Probably the Best Tour Guide For You Guys!
So Buckle Up, And Get Ready To be Amazed! I'm Waiting.
---
---