Booqify Qualified Tour Guides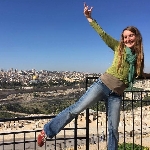 Eva Greenhat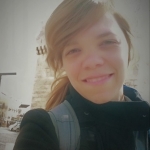 Agustina Efrat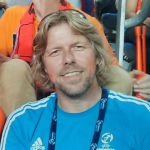 Menno de Vries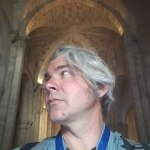 Shimon Craig Pa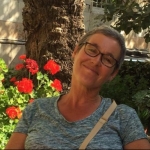 Leontine Cohen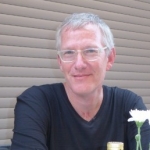 Alan Harkavy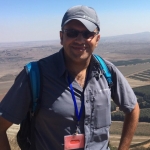 Tareq
A walking tour visiting all the highlights, including amazing views above and underground.
This tour brings you to the four quarters of the Old City; Jewish, Christian, Muslim and Armenian. The Old City is home to The Temple Mount/The Noble Sanctuary, The Western Wall  and the Holy Sepulcher, the place were Jesus was crucified, buried and resurrected. Outside the Old City we will also visit Mount Zion, home to David's Tomb and the location of the Room of the Last Supper. Please note that this tour is customizable to your wishes.
The tour of the Western Wall Tunnels is about 1 hour and 10 minutes and allows you to reach the segments of the Wall hidden from view, and to touch the original and special stones that tell the story of the Jewish nation. We will walk through ancient and fascinating subterranean spaces with exquisite archeological findings, such as large stone arches, water pits, an ancient water aqueduct that ends at the Strouthion Pool, and more.
NOTE: contact us before to check availibility in the tunnels.
Hours of operation of the Western wall tunnels: Sunday - Thursday: 9am until 6 pm, Friday: 7am - 12pm
Searching Availability...
NOTE: contact us before to check availibility in the tunnels.
Please contact us by phone, email or chat box if you are interested in another language.
Start: Jaffa Gate (click for map)
$360 per tour for 6 hours or $480 for 8 hours.
Private tour with an English speaking private guide exclusive for you.
The one hour tunnel tour is guided by the Western Walll Heritage Foundation and can be with other visitors. Your private guide will join you.
Entrance tickets for the tunnels costs NIS 35/$10 (adults), NIS 19 (children age 5-18), under age 5 is free. We make the reservation, you pay at the entrance.
All tour guides are officially licensed by the Ministry of Tourism of Israel.
Other entrance fees, drinks and meals are not included.
Transportation not included.
Modest dress (no shorts or sleeveless shirts) and head covering are required for visiting holy sites.
Cancellation Policy: If you cancel at least 10 days in advance of the scheduled departure, there is 100%. If you cancel between 4 and 10 days in advance of the scheduled departure, there is a 50% refund. If you cancel within 3 days of the scheduled departure, there is no refund.
Booqify is a network of independent professional tour guides in Israel.
With us you will be sure to be guided by a passionate, knowledgeable and officially licensed tour guide.
Click to see who we are and what others write about their experience with us.