Testimonials By Benjani
Frank J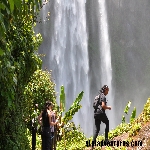 Thank you again for all of your hospitality. We loved having you as our guide and we really enjoyed Uganda -- what a beautiful country filled with amazing attractions, art, and people. We will definitely be back! Many thanks for special memories. You were fantastic!

Alexis
We just wanted to thank you again Benjamin, we just loved our tours with you, it is unforgettable
Femire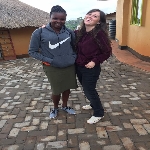 Upon arrival we were warmly welcomed by Benjamin, our names were mentioned on spot and we felt welcomed and with such a friendly atmosphere we had a fantastic start! The guide and tour was extremely good, very flexible (appreciate this!) and for that she deserves a special thanks. We had two great days there, which obviously also added up to the experience.