Testimonials By Flora Goldenberg
Maria from Google Reviews - Jewish Walking Tour
a Walk with Flora in the Jewish Quarter Paris, last Summer was the best tour I have ever had.
Flora took great care to explain everything, very well, in a fun way, with treats and food tasting, synagogues discovery, we even got to see a hidden old Synagogue ( she has access to everything !! =)
We booked the tour based on her reviews, she answered very fast to my email, and we booked via email !
Thank you again Flora
Kate and her kids from Philly - Louvre tour - Paris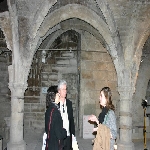 Today the full day tour went very well.
With my husband and my 2 sweet girls , Flora had been attentionate and teaching history to the kids with a pedagogical and fun way !
They loved the Louvre, the treasure hunt organised by Flora and we finished around 12.30pm which was just enough for them.
Then, we took the metro and ate in a local place rue de Charonne. After lunch she knew a couple of shops they would enjoy on that street (they wanted some cute clothes, and not to expensive). she is really amazing with the kids
It was perfect, we spent 2 hours there and they bought lots of little things. They were really happy. the next day we went shopping with Flora , her tips are gold !
The girls were really happy with all the gifts
Boris from TripAdvisor - Verified Review about the Walking tour in le Marais Paris with Flora Goldenebrg
Most amazing tour ever!!!
This was the best tour I have ever been on!!! Flora was the guide and her knowledge of the topic and the angle of discussing the sites in the context of European history/influences/beliefs was phenomenal. I could not recommend this experience more to anyone who is interested in this topic area.
I found her through Booqify but it took some digging to eventually get to it from all the other tour offerings of Le Marais district.
Ahmad - Louvre Treasure Hunt with my Son and Daughter - Google Verified Review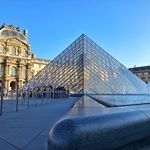 I liked the tour with Flora, she has lots of knowledge, and makes the effort to engage everyone especially with my the little ones ? She has a good way to communicate with kids, she offers treasure hunts and enigma to solve in the Louvre !
We enjoyed it a lot thanks again.
But, be careful she is always busy , so book fast with her !
She is a real Expert in 2,000 years of Jewish history in Paris - a TripAdvisor Verified Review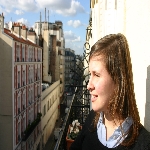 Flora took us through 2,000 years of Jewish history in Paris.
She was knowledgeable, friendly and an excellent guide.
If you are passionate about Jewish history I would highly recommend hiring Flora.
She brings to light many ideas, perspectives and facts that you wouldn't otherwise find.

Arnold from TripAdvisor - Jewish Tour of Paris with Flora Goldenberg
Book early, Flora Goldenberg is priceless!
The absolute best Jewish heritage tour with a Jewish guide!
Flora told us the background of the French Jews as we walked through related Paris monuments and neighborhoods. Flora is a 3rd generation resident with perfect English and a warm personality. In the Marais district, we visited a working synagogue and saw many Jewish bakeries and delis.

Joseph - Amazing Tour with Flora in Le Marais Area
Amazing tour ! Thank you so much for this lovely time, for all the gifts and surprises !
We read more about your grand father Joe Goldenberg on the internet , his restaurant was a great mark in le Marais !
Also the fact that you are certified private guide with roots in le Marais made us feel really VIPs and special , very deeply included in the tour as locals !
Thank you again !!!
Amaia Elorga - The Louvre Guided Tour with Flora Goldenberg
Flora ,
As we had a nice and an amazing tour in the Louvre, I wanted to thank you all the attention we had !!
Hope to see you soon !
Frank Lorenz - Verified Review from Tripadvisor - Jewish Walking Tour le Marais Paris with Flora Goldenberg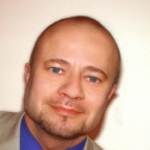 Simply great what this women know and tell you about the Marais and it's jewish history and people. Whatsmore: They haven't just read about it - they know everything firsthand. If you want to really get to know Jewish Paris: They are the ones!
A lovely way to visit Paris with Flora Goldenberg
A very lovely way to discover Paris ! Good understanding of the French history and the Jewish Heritage. Flora is born and raised in this jewish quarter. She has a great way to make the visitor fall deeper in love with Paris, its streets, the urban architecture and of course, the food !!
We are really thankful for taking good care of us ( the bookings, the recommendations , the gifts and the extras !! )