Tour de día completo en Jerusalén moderno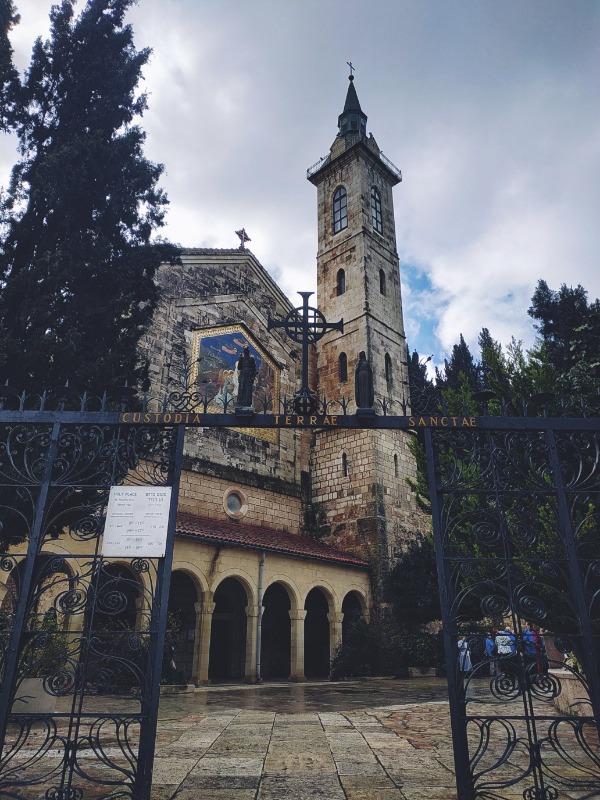 Comenzaremos el día con visita a Ein Kerem, hermoso barrio de Jerusalén donde se encuentran la Iglesia de la Visitación y la Iglesia de Juan el Bautista.

Luego visitaremos uno de los barrios más populares de Jerusalén, llamado Nachlaot, cuya construcción comenzó  durante la década de 1870 y donde se encuentra la mayor concentración de sinagogas en el mundo. Recorreremos sus encantadoras calles, con sus bellas sinagogas, sus personajes e historias.

Adyacente a Nachlaot se encuentra el Mercado Mahane Yehuda  o como lo llaman los locales " el Shuk". Este mercado surgió a finales del siglo XIX y fue construido por nuevos inmigrantes que iban llegando a la ciudad desde todo el mundo.  Cada uno plasmó su impronta y eso hace que hoy  este sea no sólo un mercado de frutas y verduras, sino también el hogar de diferentes negocios y restaurantes, cada cual con su historia particular y que es parte de la complicada trama cultural que hace de esta una ciudad como ninguna otra. Aquí podremos degustar algunas de las mejores comidas de la gastronomía local.

Por la tarde visitaremos la zona de Givat Ram. Aquí veremos el Congreso de Israel y haremos una visita al Museo de Israel.  En el museo, visitaremos la exhibición en la cual se muestran los mundialmente conocidos  "Rollos del Mar Muerto",  el modelo de Jerusalén durante el tiempo del Segundo Templo y el ala del museo dedicada al arte y cultura Judía.










Tour de día completo en Jerusalén moderno
Minimum number of persons:
Maximum number of persons:
Transporte, comida y entradas a sitios no están incluídos en la tarifa.