It is Nepalese culture to treat guests with the highest respect and always put them first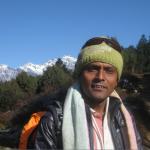 Namaste from the Himalayas!!!!!!!
Dhurba grew up in a traditional Nepalese home where traditional values were instilled upon him. It is Nepalese culture to treat guests with the highest respect and always put them first. This is the basis of how Dhurba operates his tours.

Dhurba began his working life as a porter, assisting trekkers with their luggage up and down the trails of the Himalayas. He then progressed to a trekking guide and worked for many years guiding travelers to reach their goals. You can probably imagine that with this kind of background, Dhurba is all too aware of what customers want and need on their adventures in Nepal. He knows trekking in the Himalayas and what it entails like the back of his hand! He worked hard to progress, and now he is working with us. He is an avid supporter of responsible tourism and all the tours he offers reflect this. Dhurba promotes a friendly and informal working environment and heads a tours that is service orientated and always puts the Guests needs first, last and in between!
Testimonials about Dhruba Sapkota
Tina, Moscow, Russia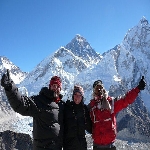 A Perfect Trek with the best Guide! Annapurna Circuit will literally take your breath away! Acclimatization trips around Manang were great. The trek goes through Buddhist villages and holy Hindu sites, including Muktinath and Braga . If you have extra time, visit Tilicho Lake and Annapurna Base Camp (ABC) for stunning vistas.

Trip Highlights:

Ever-changing views of Annapurna
Tilicho Lake – (side trip)
High Tea at Thorung-La Pass
Tatopani Hot Springs
96-year old lama Tashi from Praken Cave Gompa in Manang
People you meet
Dhruba – the best Guide!!!
Tip: Bring extra cold medicine, since Himalayan Rescue Association in Manang is often running out of stock.


Paul & Wendy (Mieko), Australia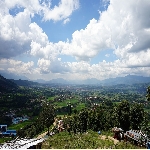 Out of all the many treks that we have gone on, the trek that is most memorable to us is the Jomson trek. While the scenery was stunning as ever, the one thing that made this trek our most treasured, was our ever wonderful guide -- Dhruba! Dhruba is someone that everyone would be want to befriend. He is so friendly and warm, we felt comfortable with him as our guide from the very first meeting. He made sure that we were doing well at all times and looked out for us always. One day, we will find our way back to beautiful Nepal & of course, wonderful, fabulous Dhruba! Paul & Wendy, San Francisco, California, USA

Anyway, Dhruba, please stay in touch! We would love to go back to Nepal one day & when we do, we'll definitely look you up! Hope the trekking business is going well!

Take Care!
John and Kirsty, United Kingdom

We completed the nine day Langtang Trek with Druba in October 2012. We could not have asked for a better guide. Although we are seniors and consider ourselves to be fit we were not sure if we could manage this challenging walk. Druba encouraged us all the way with his kindness and humour. He speaks excellent English and He is very knowledgable about the religions, cultures and terrain. He chose great places for us to stay and seemed to know people all along the route. We felt completely safe in his hands. It was a real pleasure to get to know Druba and we recommend him for anyone considering trekking anywhere in the Himalayas.

Tours of Dhruba Sapkota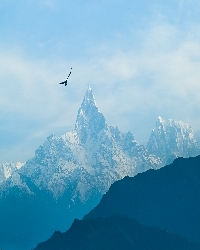 My Tours
Contact me for details and pricing. All tours can be customized to your needs.

I offer:
Booqify Nepal Manager
Santosh Prashad Rimal

+9779808313279
---
---
---