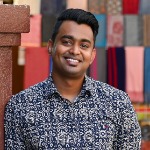 Jose Gomez
If bookings are closed, please use the chat box for last minute arrangements.
---
Please note:
This tour has a separate driver and can stop at every site where we leave the car.
Most other tours have a drive-guide who has to find parking at every site.
———————————————————————————————————
Enjoy a memorable experience during your layover in futuristic Dubai.
Start. Pick up from Dubai International Airport or anywhere in Dubai hop on your private vehicle.
1. Downtown Dubai. 
Take in the views of the innovative landmarks, be amazed by the luxurious yachts at Dubai Marina.
2. Pier 7. A signature building with seven different restaurants.
3. The tastings include :
Sushi & Sashimi
Deep fried crab shell
Chicken spring roll
Vegetable dumpling
Beef tenderloin
Grilled chicken skewer
Duck Noodles
Chocolate brownie
1 house white / red wine + 1 bottle beer asahi
4. Burj al Arab and Burj Khalifa, world's tallest building. Admire its needle-shaped top of the tower and snap great photos to impress your family and friends.
5.Finish. Drop off at Dubai International Airport or anywhere in Dubai.
The tour can be customized around your needs and your schedule.
Use the chat box or contact me to make a booking.
Guest reviews
I can not even describe how WONDERFUL my trip to Dubai was because of my private tour with J. Gomez!!!

"With just 5 hrs I opted for a private layover Tour. He took some of the best pictures I have at all the famous landmarks and made my experience in Dubai truly magical. I cannot wait to return with my family and best believe He will be the only tour guide I book with again!!"
Hanan

The Best Way To Get Introduced To Dubai.
"My wife and I were in Dubai a few weeks ago. We had only a few days, but still wanted to explore the city. The juxtaposition of old and new made it a daunting task. And we were SO DELIGHTED we decided to take DUBAI PRIVATE TOUR."
Bruce

The greatest tour ever with Jose Gomez!
"Wow I loved the full day tour, we managed to see just about everything from the new city to old Dubai. Jose Gomez was a top tour guide and his knowledge and passion about Dubai was great."
Gary
[masterslider id="4″]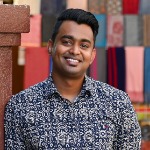 Jose Gomez
Booqify is a network of independent professional tour guides in Dubai.
With us you will be sure to be guided by a passionate, knowledgeable and officially licensed tour guide.