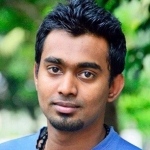 Jose Gomez
---
Please note:
This tour has a separate driver and can stop at every site where we leave the car.
Most other tours have a drive-guide who has to find parking at every site.
Enjoy a memorable experience during your layover in futuristic Dubai. Follow your pick up from Dubai International Airport or anywhere in Dubai hop on your private vehicle and get ready to begin your private tour of the modern side of the city.
Head towards Downtown Dubai and take in the views of the innovative landmarks, be amazed by the luxurious yachts at Dubai Marina and let me tell you about city's past and transformation.
After taking in city's vibe, head inside of Pier 7, a signature building with seven different restaurants.
The tastings include :
Sushi & Sashimi
Deep fried crab shell
Chicken spring roll
Vegetable dumpling
Beef tenderloin
Grilled chicken skewer
Duck Noodles
Chocolate brownie
1 house white / red wine + 1 bottle beer asahi
Following your meal, we move with stops at Burj al Arab and Burj Khalifa, world's tallest building.
Admire its needle-shaped top of the tower and snap great photos to impress your family and friends.
Use the chat box or call us on +971 52 795 18 50 to make a booking.
Start: pick up from your location in Dubai
Start time: between 4pm and 12am
$ 299 per tour for 4 hours for 1 person, extra person $50.
Private tour with private guide Jose Gomez exclusive for you.
Transportation is included.
Modest dress (no shorts or sleeveless shirts) and head covering are required for visiting holy sites.