I am the official City manager for Booqify in Nepal. Come and explore the people, culture and the mountains of Nepal.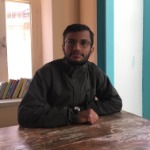 Namaste

Greetings,

My name is Santosh, and I work as a tourist guide based in Kathmandu, Nepal. With a solid seven years of experience in guiding, I specialize in heritage tours. I am licensed by the government as a city guide, trekking guide, and nature guide. My aim is to assist tourists in exploring the incredible people, rich culture, and magnificent mountains of Nepal.

I am delighted to extend an invitation to you to visit Nepal. During your visit, you will have the opportunity to walk through ancient palace squares, embark on a spiritual journey to peaceful stupas, enjoy thrilling safaris in the jungle to admire the Great One-Horned Rhinos and majestic Royal Bengal Tigers, experience white water rafting, trek through the mountains, and even soar higher than an eagle to witness the breathtaking mountain views.

I would be more than happy to follow up with you through phone or email to arrange a perfect trip that aligns with your schedule. Please feel free to contact me without any hesitation.

Thank you in advance for considering my invitation. I eagerly look forward to your visit.

Take a look @ our walking tours and receive a 50% DISCOUNT - Code: TRYOUT
Testimonials about Santosh
John and Kirsty, United Kingdom

We recommend Santosh for anyone considering trekking anywhere in the Himalayas.
"We are seniors and consider ourselves to be fit we were not sure if we could manage this challenging walk. Santosh encouraged us all the way with his kindness and humor. He speaks excellent English and He is very knowledgeable about the religions, cultures and terrain."
Tours of Santosh
For our Private Tours go to: AmazingKathmandu.com and contact me.
AmazingKatmandu.com

We have an enourmous amount of Private tours.

We will guarentee you the best price.

Talk to me and I will cater to your needs.

Warm Greetings,
Booqify Nepal Manager
Santosh Prashad Rimal

+9779808313279
---
---
---