Hi, I am Anil Manandhar, a professional and awardee guide of 'Global Guides Awards' 2016 and 2017. I am from Kathmandu, Nepal.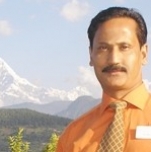 I have been guiding for more than 25 years and guiding has now become my passion. I also love music and I can play guitar, harmonica, keyboard, harmonium etc. though I am not a professional musician. in the past 25 years of my career as a guide I have guided thousands of tourists from almost all parts of the World. I believe in staying happy by making others happy. I am glad that I have always been able to send my guests home with unforgettable memories of Nepal and Nepalese.
Testimonials about Anil Manandhar
Mrs. Tracy Hyde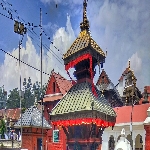 Spent 2 weeks in nepal with my husband and cousin, Had a fabulous time with lots of wounderful memories, thanks to our tour guide Anil Manandhar and his wife Susan.

Both are very passionate about their country, and heritage. Very knowledgeable and informative.

We spent time in Kathmandu, Pokhara, Bandipur, Chitwan, a short tek to Australian camp and overnight in one of the lodges, wounderful experience watching the sunrise over the Annapurna mountain range.

Anil is very entertaining playing his harmonica on the way up to Australian camp, he also has a good sense of humour, and lots of patience which he needed with my husband stopping all the time to take pics.

Super driver the way he negotiated those potholes and crazy drivers on the way to pokhara.

Susan his wife also guided us to 2 Newari villages, wounderful interesting places, such a shame the earthquake had destroyed a lot of the buildings and homes.

Nepal was a wounderful place, bustling and hectic a real assault on the senses in Kathmandu, and in complete contrast Bandipur a lovely peaceful quaint village, one of my favourite places on our trip.

The whole wonderful experience of this lovely country was made possible thanks to Anil and his wife Susan, who showed us things and places we probably would not have seen.

Two lovely people who I highly recommend for any guided tour, whether it be a day or longer.

Will hopefully return one day and Anil will definately be guiding us again.

Tracy Lees

Cumbri

United Kingdom
Tours of Anil Manandhar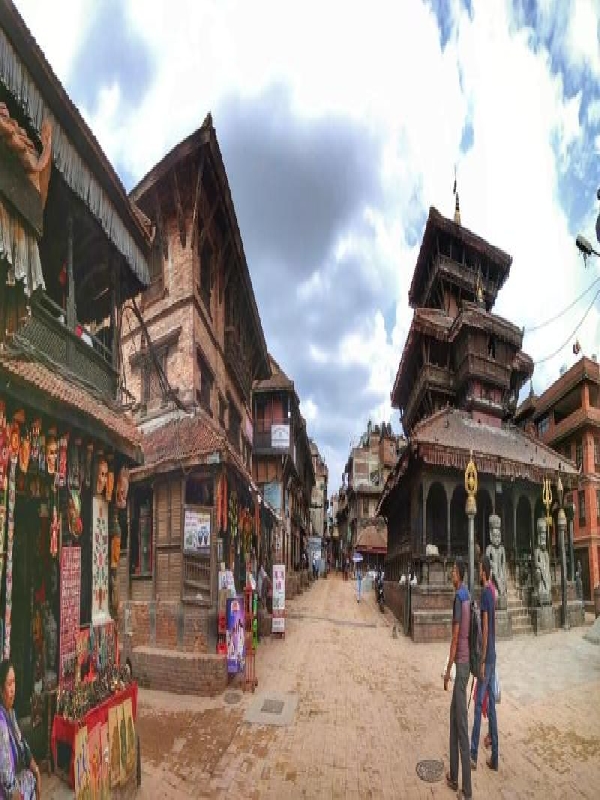 Private day tour around Kathmandu Valley #1
Pashupatinath, Boudhanath and Bhatapur.
$ 125 Per tour
9.00 am - I will pick you up at your hotel in Kathmandu to drive to Boudhanath, the largest Buddhist Stupa of Nepal. After visiting the Stupa and other monasteries around we will head to Pashupatinath, the most sacred Hindu temple of Nepal dedicated to the....
Booqify Nepal Manager
Santosh Prashad Rimal

+9779808313279
---
---
---