I am an official Tour Guide and Art Historian. Originally from Chile, I started working as a guide during my university years in the City of lights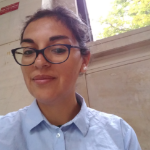 Originally from Chile, I arrived in Paris 2005 to study and go back. Instead I became an official guide fascinated by such a cultural, historical and open-minded city.

Without noticing it, I fell in love with Paris. This city is magnetic. It exerted a powerful attraction on me. Thanks to it, I became a great storyteller sharing not only historical facts but a thousand stories about this wonderful city . Today I invite you to walk with me to discover the city of the enlightenment as well as its surroundings. My mission is to bring Paris to life with historical facts, anecdotes, cultural aspects, its idiosyncrasy as well as its artistical life and to make you spend a fun, memorable and knowledgeable moment.

My tours are for everybody: friends, couples, individuals, teenagers and families with children. I can adapt myself depending on your needs.
Testimonials about Cinthia Ramirez
Carmen G. J.

La visita ha sido fantástica, lo recomiendo al cien por cien. Y nuestra guía Cinthia es lo mejor de lo mejor. Nos transmitió pasión en todo lo que explicaba y los conocimientos que tenía son impresionantes. Ha sido inolvidable. Hemos hecho un recorrido de arte y de historia que no se nos olvidará jamás. Una guía amena y generosa que hizo que nuestra visita fuera magnífica!!
Robert C.

I thoroughly enjoyed my trip with Cinthia. I originally booked a tour of Notre Dame but she was extremely flexible and instead I took a day trip with her using car and driver to Fontainbleau, Vaux le Vicomte, and the town of Barbizon. This tour was the high point of my Paris trip and thoroughly enjoyable and informative. She was an excellent guide and made the trip truly memorable. Cinthia was enthusiastic, knowledgeable, and interesting. I recommend her most highly!
Claudio N.

Muy bientodo perfectola guía muy informada y muy amablelo haría nuevamente con ellagracias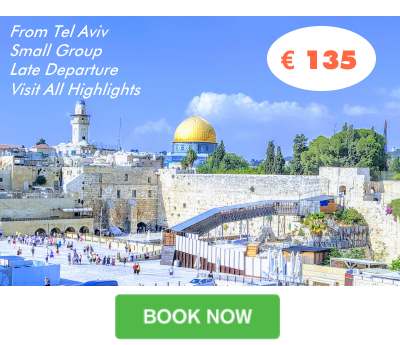 ---
Booqify Israel Manager
Menno de Vries

+972587869982