Hi, I'm Tamara. I am a tour guide. I can plan a wonderful tours for you! I will help you to discover new places and impressions.
I love a challenge and adventure in a life, so I think that my profession - a tour guide - is one of the challenge for me.

Living for the moment in Tbilisi - a capital city of Georgia, I have been working as a guide for about 2 years. If a tour process is interactive, it;s more interesting, I think. I mean, my guests can put questions at any time, they are fully involved in choosing a tour direction etc. I give them recommendations, information about sightseeing and follow their desires.

I'm really good at staying positive and... cooking. (I have a big family therefore I have to feed them at least twice a day.) So I always offer to my guests to taste Georgian cuisine and especially Georgian wine, that has a 8 000 years of history in my country.

I like everything Georgian: music, culture, people, folklore, dance, literature, religion, poetry, history and nature and I'd love to share my emotions to other people visiting Georgia.
Tours of Tamara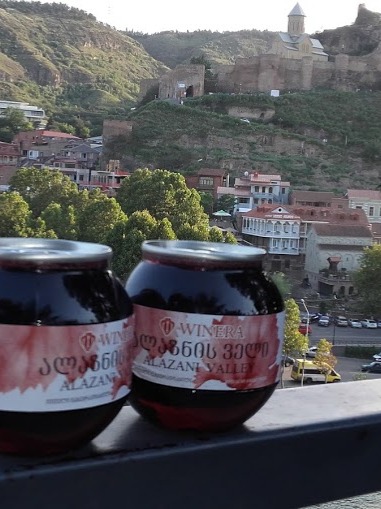 Tbilisi - mix of the past and modern
Freedom Square, ruins of city walls, old Tbilisi, Bridge of Peace, Rike Park,
$ 25 Per person
Pushkin  Square;

Freedom Square;

Pushkin Street - ruins of city wall;

Tower clock of Gabriadze Theatre;

Bridge of Peace;

Rike Park;

Sioni Cathedral;

Metekhi....