It was said by Heraclitus and explains how I feel about life in general; «τα πάντα ῥεῖ» (ta panta rhei) "everything flows".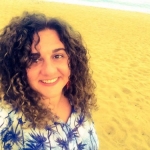 Hello, I am Katerina!

I am an archaeologist and licensed tour guide in Greece, always ready to share with all of you Happy Tour Moments. Fancy for fun and educational guided tours? Come along!

I believe that the landscape and the climate have a great impact in the formation of the past societies and I tend to present every site, region, monument in association with its topography, historical events & myths.
My main goal is to shed light on the living conditions, needs, fears and expectations of the ancient people, while I am trying to compare and connect them with the contemporary ones.

I somehow feel that my entire professional career led me to this point and my experience as a licensed tour guide is very fulfilling. I love meeting and interacting with new people who choose my country as their holiday destination, and sharing with them my enthusiasm for greek culture, local traditions & nature.
My knowledge and expertise in Archaeology & Educational Programs gives me the opportunity to provide accurate information and create enjoyable guided experiences for every occasion, always adjusted to the age and the interest of my clients. You could join me in a guided tour in Athens or elsewhere in Greece upon request (a 10 day notice is also required).

About me
I was born and raised up in Piraeus, the great port of Athens from Antiquity till nowadays.
I took my first degree in History and Archaeology with specialization in Archaeology and History of Arts from the EKPA University of Athens.
I continued with my studies in the UK where I obtained my MSc in Archaeological Computing from the University of Southampton. My dissertation "An INTRA-SITE analysis of the architectural structure of the Bronze Age settlement of Akrotiri" arranges space in the hope of identifying a more accurate sing of people's movements to and within of its one of the three chosen different edifices of this unique prehistoric settlement of Santorini.

Since the completion of my MSc, I have been working for the last 13 years as a filed archaeologist in Athens and all over Greece. I have also taken part in a three years project where I was responsible for creating educational programs focused on local history and culture of four chosen greek regions; Nayplion, Volos, Hrakleion and the small farm-settlement of Zakros.

In 2015 I obtained the official diploma of Licensed Tour Guide and since then I am also tour guiding in Greek (mother language), English and soon in French too.

Enjoy life, be well ...and never forget that "everything flows"!!!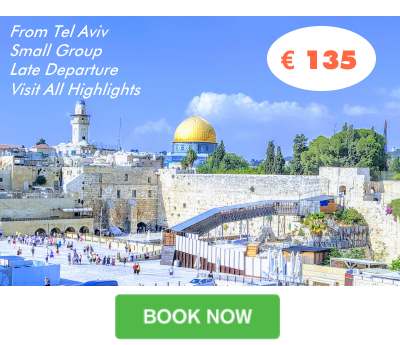 ---
Booqify Israel Manager
Menno de Vries

+972587869982