I am a native of Delhi. My work as a tour leader is fun and challenging also. Meeting new friends and watching them experience my city is my aim.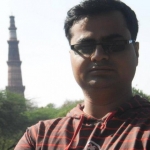 My usual routine is that, every morning I wake up and drop my 2 children at their school, then after exercising a bit I lead my tours. Meeting new friends and watching them experience my city is my aim. Over the years, India has become more hospitable and accepting nature. All cultures are welcomed from around the globe.

My city is a surprise package for many. Having a population of approximately 25 million & traffic, Delhi is a busy city yet it has remarkably saved its heritage in the form of monuments and culture. It's surprising for travelers to see No chaos at all even if guys are stuck for hours.
Testimonials about Jai Singh
Susane Terry
Hello Jai

I have just arrived home and wanted to thank you for a most interesting afternoon in Delhi, on 25 March. Thank you for sparing the time and organising it so well.

The following 10 days have been wonderful. We toured to Agra and to Jaipur, seeing amazing sights ( and at Shahpura, where the festival was just beginning....brilliant. ) As Rotarians we met many lovely Indians, we visited the Jaipur Foot Factory, and the St Stephen's Hospital Polio ward in Delhi ( post- polio surgeries, quite extraordinary ). Then we experienced vaccinating children under 5 years in a very poor area in Delhi .....I did my share of more than 200 children that morning....it's a good feeling that all those children won't get Polio now. But it still needs all the children to be vaccinated, to keep India Polio - free. There is still a risk from Pakistan, Afghanistan and Nigeria.

Many thanks

Sue Terry.
Renske Franken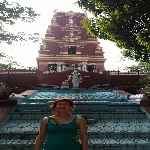 Hi Jai

It was great to see the tranquil side of Delhi and I enjoyed your company and knowledge.
Could you send me a link to the place/site where I could post the review?

Hope you got home quickly and safely.

Wishing you all the best

renske
---
---