I take great pride in showing Indian rich heritage and culture to all travellers. My aim as a guide would be to make your travel safe and comfortable.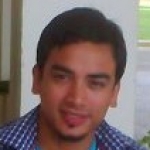 I would like to take this opportunity to welcome you all to The Incredible India. India has gone through lots of changes and ups and downs but one thing which has not changed is its spirituality. India represents one of the great civilizations of the world, with its own unique, diverse and profound culture going back many thousands of years.Notably, India has maintained the continuity of its culture , Preserving its primary cultural and religious practices for over five thousand years.India has got something for everyone from snowcapped Himalayan Mountains to its southern Golden beaches. Its natural and man made world heritage sites along with royal palaces, magnificent forts and beautiful landscapes makes it a perfect destination.

I started my career in tourism industry back in 2007 and after that I never looked back again. I have travelled extensively to all over India as an English and Spanish Speaking Tour Manager/Escort. During my tourism career, I have been working with many travel houses like Sita India, Catai India,Mercury Travels, Le Passage to India, Luxe India Etc.

As a tour guide we represent our country as an ambassador. Although for me it is very important to take care of our guest and also offer a personalized services. Therefore I am quite flexible adapting to different requirement as per various travellers. I have experience in conducting different special interest tours such as documentary shoot, food tasting tours and many more.

Let me welcome you and make our country a home away from your home.
---
---