Namaste come and explore the cultural capital of Rajasthan, Jodhpur. Beyond monuments and history its much more than that, the ocean of culture.
Khamagani, best way to greet in my city. Classic and continuing the legacy its the most beautiful city of the world after yours. Join me to explore more.
Testimonials about Vijendra rathore
trhay - SF Bay Area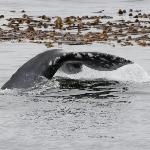 If you are looking for a great tour guide while you are in Jodhpur, I recommend Vijendra Singh Rathore, He spent two days with us, taking us exactly where we wanted to go, and also introducing us to his favorite spots. He is engaging and knowledgeable about the local history and sites. He has a great sense of humor and put up with the million questions we had about everything from history, to politics, to food, to his family, to life in Jodhpur. And he took great care of us (beyond "tour guide" duty). For example, he found out we wanted to eat at a particular restaurant that wasn't accepting additional reservations, he took time to call to talk to them and got us in (it took him a few tries)!
---
---