Buongiorno! My name is Maria. I am a professional Tour Guide of Rome and the Vatican museums with ten years of experience with families and groups.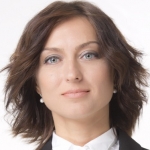 Together we can explore the hidden corners of Rome with its amazing squares and monuments and all the treasures the eternal city has to offer.

Contact me to plan your visit, tailored just for your family according to your interests and pace, and save time as I will take care of all the bookings to avoid long lines.