The Journey Thus Far…Inayat Ullah Baig and his brainchild commenced his journey in 1994 as a small time porter assisting the trekkers in Pakistan.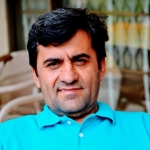 Inayat Shimshai and his band of brothers developed the idea to cater for equipment needed to undertake such tours, treks and expeditions. Initially, he was working as an employee for assorted travel companies.Belonging to a family of mountaineers, he had the best possible teachers available to him. He credits the Late Mr. Rajab Shah and Mr. Meherban Shah as his mentors. They were the top climbers in those days. Both of whom have to their credit, the conquests of 8000m plus peaks.The first expedition he undertook, was in 1998. This was the Japanese Alpine Club expedition. From there on the floodgates opened. So much so, that he found it virtually impossible to cater to the needs of all and sundry. To address this issue, he formed his own travel and tour company which is based in Lahore.From travel groups to corporates, everyone started utilizing his services. With 20 years of experience behind him, he has managed to form a team that is second to none in Pakistan at present. Moreover, he also managed to build up his inventory, so much so, that he and his team are now equipped to handle very large groups on their own in terms of equipment required. From Karachi to Khunjerab, he has the best exposure in terms of knowledge about local customs, local culture, and local cuisine. To date, he has serviced 12000 plus personnel. The journey continues…Welcome to Rock Valley Tours Pvt. Ltd. we are Tours and Trekking company that organizes different kinds of adventure tours. Mainly trekking, expedition tours in high Karakorum, Himalayas and Hindukush ranges of mountains, Hill and jungle hiking. Whitewater rafting, paragliding, Cliff jump, hunting, mountain biking, pilgrims and many more. Rock Valley Tours is being led by mountaineer and professional entrepreneur Mr. Inayat Ullah Baig is the Creative CEO and has been working in this field from last 22 years. The Rock Valley Tours Pvt. Ltd. is able to organize adventure, trekking in the Mountains up to Base camp and beyond. We are able to organize Trekking in the Pakistani Mountains along with its unique culture, heritage, and pilgrimages. We also organize Family Tours, Educational Tours and School College tours for peak climbing and High mountain expedition. We have experienced and dedicated mountains trekking & tour guides with good knowledge of the mountains, culture and history which is vital while trekking in the Karakorum, Himalayas and Hindukush; as trekking combines fitness of body and knowledge of the mind. One can choose from various packages of classic, deluxe and economic trekking, our team is fully committed to help all the travelers to make their holidays stress free in Pakistan.The company ensures that your holiday should become a wonderful experience of your lifetime, as we believe that everyone has a right to enjoy the natural and cultural heritage of every amazingly diverse country of the world. We have long years of experience in organizing trekking, expedition, rafting, wildlife safari and other adventurous activities in Pakistan. All team members are well-trained and license holders to work in their fields with expertise and have a good knowledge in wide range of travel and tourism field like Trekking, Hiking, tour, sightseeing, Rafting, Yak Safari, family tours, Flight Tickets and other adventure activities including Paragliding, cliff Jumping, Caving, waterfall repelling, Rock climbing, Repelling, skiing, paintball, and many more. To ensure our client satisfied we are fully dedicated to them and their motive of traveling Pakistan. Our motto is to serve our client and make them satisfied
Testimonials about Inayat Shimshali
Rizwana Soomro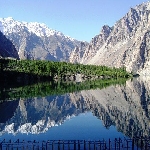 Hello everyone at #RockValleyTours it is great to be a part of such a strong network. I returned just yesterday from a wonderful trip to the North of Pakistan. @hameedullah was our tour guide for our 12 days trip. I fall short of words to tell you all how amazing this guy is, seriously! I come from a place where Men are usually the biggest trouble for Women while traveling, but this guy made sure that all four of us females & 2 kids were safe in all situations, had clean food & enjoyed to th2 fullest! I hope & pray we have more men like sir Hameed who value & respect each other no matter the background. ? PS: I am totally saving cash for my next trip to the mountains with #RockValleyTours InshaALLAH tala!

Tours of Inayat Shimshali
Experience the Culture Roof of the World Hunza Karimabad, Altit. Baltit Forts & Gojal Valley Khunjerab Pass & Chitral Kalash Valley
Activities Place to Visit. ? Altit and Baliti Forts ? Old House Gulmit &
$ 650 Per person
OVERVIEW
No. Itinerary Overnight

01 ? Arrival - Gilgit – Hunza Karimabad -
? Early Morning pick up from Gilgit Air port
? Drive to Karimabad on way visit Rakaposhi view point
? Reached Hunza check inn free time visit....
8 Days Overland Tour Hunza Gojal Valley Pakistan
Eight D ay Journey along the Karakoram Highway to Hunza Valley with Day Treks,
$ 999 Per person
OVERVIEW

 

All Year

Day        To                                Time              Height           Stay

Continue reading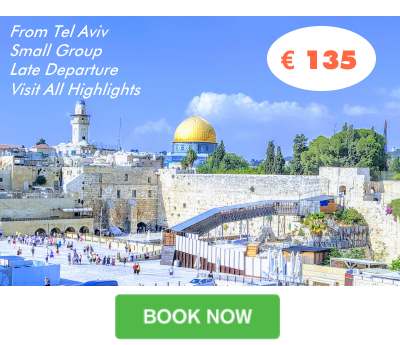 ---
Booqify Israel Manager
Menno de Vries

+972587869982