I organize adventure tours like sightseeing, trekking and mountaineering..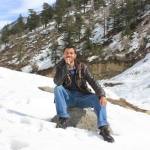 TRAVELER , TREKKER , MOUNTAINEER , SPONTANEOUS SNOWMAN, TREE HUGGER
NOT A SMOKER OR DRINKER, PROUD PAKISTANI

The most amazing thing I have done is that I trekked for 12 days, more than 200 km, from Askoli to K2 Base camp in June 2014.. I have also climbed snowy mountains around 5500m..
I am young outdoor lover, but in free time motivates others to go into the wild through organizing trips, hikes and other fun things, I provide honeymoon packages and family tours all across the Pakistan. Pakistan is one of those blessed countries which enjoy all the four seasons and have rich cultural diversity and history. It has four provinces, beautiful northern areas and an unofficial province i.e. Gilgit Baltistan.

Testimonials about Tanveer
Mr & Mrs Farrukh Mustafa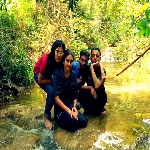 He is an interesting guy, At first you just not get how much diversified and interesting he can be but Yes he gets intermingled so well and has lot to tell on almost all topics..
I have known Tanveer for a couple of months now and I became to appreciate his innocent and welcoming way when approaching foreigners. He is a social butterfly and enjoys to be involved in CS events. He turned out to be a great tour organizer and guide. Always conscious about others well-being and comfort. I have never seen Tanveer angry, fighting, or in a bad mood. In contrary, I have seen him only smiling and happy. A happiness that will make others smile as well and lift up their mood. Looking forward to do many more events with him!