Hallo! I am Anna and will be happy to help You to get to know the best of Moscow & Russia!
Hallo and congratulations with your decision to visit Russia!
I will be happy to share my time and knowledge with you if your goal is to have a comprehensive and pleasant stay in Russia.

My country is a truly unique destination because of its history, culture, geography and political impact on the world we live in. To use a tour guide during your visit is another good decision, because it will make your tour program - smoother and impressions - brighter and more stimulating.

About me
I was born in Moscow, but lived in many countries: France, Italy, England as a child and then in Poland and the Netherlands as an adult. I am well travelled around the world, influenced by different cultures and an experienced tourist myself.
Started to guide friends and then foreign tourists in my city- Moscow - as a student, and loved it so much that after graduating from Moscow State University (as an English philologist and translator) opened a small tour company. To start with I was doing everything myself, then hired and trained other guides.
It was back in the 90s and gave me a special experience of organizing tours in Moscow and Russia "under any conditions", because the infrastructure was not quite established yet. Nowadays a lot of things are done a lot easier. But not everything!
Now all guides need to get a tour license, which does provide great professional basis.
So upon returning from Europe in 2007, where I lived for 10 years, even with all my previous knowledge, I chose to follow a great two years course to get a tour guide's license: several times a week lectures, exams, profound studies in major Moscow museums and visiting the best sites of Russia.

Moscow is a great BOOM city which gives me endless opportunities to discover new unique places, amazing sites and different routes and also to go deeper in knowledge of history and culture of Russia. Also I am fond of art, painting and design, make it myself and happy to share my experiences with other people and make tours about it.

I am available for guiding, in English, Russian and Dutch, starting from a few hours, in Moscow, day trips to amazing historic estates and charming old towns around Moscow, to multiple day trips including beautiful cities on Golden Ring, St. Petersburg and Siberia.

Click on My Tours to see a few possible itineraries to choose from or mail me what you have in mind.

Hope you find something there that suits your interests and ready to guide you myself or recommend one of my professional colleagues. In any case I wish you a great time visiting Russia.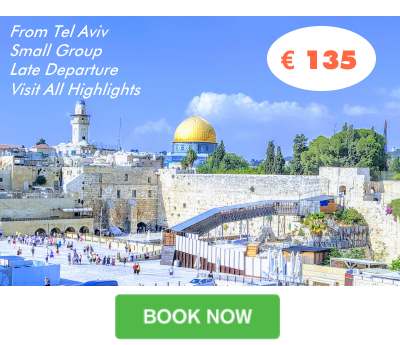 ---
Booqify Israel Manager
Menno de Vries

+972587869982