I do the Kremlin and the armoury, city tours, St. Basil's cathedral, Metro tour, Moscow city (tour about skyscrapers) and plenty of others!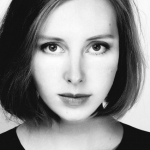 Hi, my name is Dasha I'm a licensed tour guide in Moscow. I guess it's not necessary to tell how experienced and good am I. But I have to tell that I have strong interest in art and architecture and I do special tours about it! You are very welcome to join!
Tours of Daria Sorokina

The Kremlin tour
The Kremlin is real historical and geographical heart of Moscow, it was
€ 100 per tour
....