I have over four years of experience being a top tour guide in Sri Lanka . With well over 100 tours under my belt . Prior to this was a hotelier .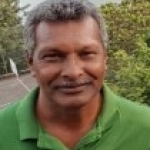 I have over four years of experience being a top Tour Guide in Sri Lanka.

With well over 100 tours under my belt, I have been to all corners of my beautiful homeland.

Prior to this, I was the Sports and Recreation Manager at the esteemed Hilton Colombo Residence for 30 years, where we mastered the "Art of Delighting" our customers, to not only meet their needs but to ensure their safety and enjoyment of all things while being under our care.

I am fluent in English, but I have warmly welcomed guests from all over the world, including, Australia , Canada , India , Japan , Qatar , Saudi Arabia , U A E ,United kingdom , U S A , Maldives , Pakistan , Bahrain , Israel ,Belgium , Denmark ,Finland , France , Germany , Ireland , Netherlands , Norway , Sweden ,Switzerland ,Turkey , China , Hong Kong , Malaysia , Singapore & Northern Ireland .

I feel truly blessed to be alive, and live an up-beat and up-tempo life, supported by my beautiful family. I am full of energy, always smiling, and will give my full interest, enthusiasm, respect and devotion to you and your family, in order to make things right for you, both before you arrive and while you are here under my care.

I have made many friends out of my guests, with whom I still stay in touch with today. I hope to make you a friend for life too.

So let me take care of your worries about your accommodation and transportation, and your tour planning and logistics, so you can sit back, relax and fully enjoy the very best that Sri Lanka has to offer.

It is, after all, my duty.
Testimonials about Andrew Noyahr
Dominique. France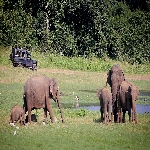 Andrew est le guide idéale pour un séjour de visite et de repos.
Très bon conducteur et guide précieux qui accompagne régulièrement ses clients tout en restant discrêt. Est de très bon conseils tant pour les hôtels que pour les restaurants et les sites à ne pas manquer. D\'autre part, toujours souriant et prêt à vous faire plaisir. Merci Andrew pour ce superbe voyage en votre compagnie.
Amar Kansara, India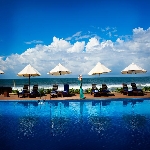 Hi friends.....i was en Your to Sri Lanka in Oct 2016 and it was my good luck to have Andrew as my Guide as well as Chauffer. He is very good with his English and he is very much familiar with the places around, even smaller things which u don\'t find in the Guide Books. He was very friendly with us and allowed us to be at ease. He kept us busy with his talks around the Country and we enjoyed it. I would definitely recommend Andrew for my friends and relatives travelling to Sri Lanka.
Nevenka Codevelle, Australia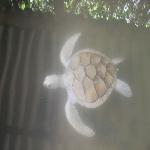 My teenage children and I have just returned to Australia after a wonderful tour of Sri Lanka with Andrew. Andrew was delightful and a real pleasure to tour with. Nothing was too much trouble and he made everything easy and accessible. His local knowledge was invaluable. He was both an excellent guide and driver, as well as great guy. I couldn\'t recommend Andrew more highly.
Booqify Sri Lanka Manager
Gihan Perera

+94 777 228864
---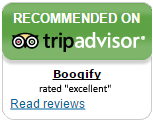 ---
---