Hi everyone, greetings from Sri Lanka! Let me add some +marks to your decision on visiting an Island paradise… Call me Gihan or TMG, as you wish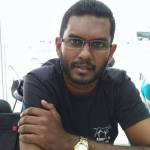 Serendipity is the occurrence and development of events by chance in a happy or beneficial way – but it is interesting to know that Serendib was an Old Persian name for Sri Lanka. You will surely find happiness in your journey and on top of it, the local people would make you feel at home with their gestures in traditional hospitality and the warmth of smiling faces.

Diverse opportunities for the explorer never end on this land and I would look forward to share the best of my experiences with you on a memorable tour in which you will actually live on your 'dream vacation' in a tropical Island.

About me:
Was a banker by profession just after college in the latter part of 1997 but the interest figures in financial organizations were too low, especially when my thoughts were 'traveling' beyond the monetary aspects of a typical banker, for me and kept exploring better options until I found the 'leisure industry'.

Then again, getting employed as a travel agent, just 5 years was more than enough for me to master the routing office work and went out on the field as a qualified guide where an enthused person would really feel the excitement of travelling.

Always wanted to share my stories with others and that made me start writing news articles attached to a local PR agency. Since then, I have been wearing two hats; one in travel & leisure sector and the other in media & PR.

What I like most in experiencing my Island with visitors from all over the world is that there is 'something new' on each visit to any regular place or site of interest. It is amazing how the nature welcomes all of us to the same OLD place but offers something NEW – for me it is like a 'cup of Ceylon tea', I had plenty in my life but never say no to another 'CUPPA' when I'm being served, any time of the day.

Testimonials about Gihan Perera
Tour Assignment - Queen Mary II Cruise Ship Excursion 2016

Name of liner: Queen Mary II
Port of call/ Date: Colombo/ 12 April 2016
Shore excursion/ Name of tour: Pinnawala Elephant Orphanage
Tour Assignment - Cruise Ship Aurora Excursion 2016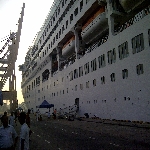 Name of liner: Aurora
Port of call/ date: Colombo/ 24 March 2016
Shore excursion/ name of tour: Elephant Orphanage

Quality of coach is very good and all crew members handling excursion were cooperative and efficient as well. A very good quality guide was with us on tour.

Chlae (comments by shore excursion staff / tour escort on coach no. Red 5)
Tour Assignment - Cruise Ship Excursions
Name of liner: Queen Victoria
Port of call/ Date: Colombo/ 07 April 2016
Shore excursion/ Name of tour: Pinnawala Elephant Orphanage

Excellent cooperation and efficiency from all crew members handling shore excursion and excellent tour guide - Thank you.
James (comments by official representative/ escort on tour - coach no. 8)
Booqify Sri Lanka Manager
Gihan Perera

+94 777 228864
---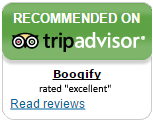 ---
---