Look for highest mountain and oldest Zinjanthropuz. Welcome in Tanzania and experience the beauty and wonders of the world you not ever see any where.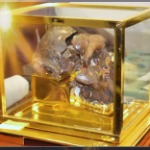 UNIQUE TOURIST SITE IN TANZANIA EVER THE SEE ANY WHERE. AFRICA AND WORD WIDE

. Kilimanjaro mountain

Is most great highest mountain in Tanzania and Africa. Is among of most tourist Attraction around the world. About one million of people from different part of the world visit through the year. It has Animal park on its foots of mountain that make uniqueness. Mountain is located in southern part of the country in Arusha region. Mountain climber experience great ice bags on the mountain, famous perks (Kibo and mawenzi. Masai community is among of famous community you must known when you are at Kilimanjaro tips.

. Zinjanthropus skillful

Is another wonders of Tanzania. This is most oldest man about 1 million years ago. Thus why we say Tanzania is the origion and garden of human kind of the world.
Testimonials about Nato Simchimba
Ngorongoro game reserve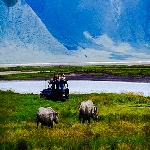 Place is among of the world heritage you never seen any where. When your'e Ngorongo you will experience two Great things
. Ngorongoro crater among of largest crater in Africa and world wide. One amaizing in thee crater you will enjoy to see biget Ngorongoro Nation park. This has mixed between wild animals and human which make it is Uniqueness
Kilimanjaro life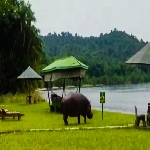 This is most area where every human creature worldwide on his or life time have the reason to make his or her tour. Make you international life history unique on Africa tips for kilimanjaro mountain tips. People include Masai who live around the mountain is most hospitality, you will experience Uagali as natural food for Tanzanians.This are the reason to be in Tanzania and Kilimanjaro mountain tips for global international travelers
Tours of Nato Simchimba
Wonders of Tanzanite minerals only in Tanzania
Truth you suppose to know about unique minerals in Tanzania
$ 38 Per person
MY TIPS IN KILIMANJARO MOUNTAIN  HIGHEST MOUNTAIN IN AFRICA ONLY IN TANZANIA.

July most my memorial month on my summer and holday resting after university closeup.Was our first tips on Mountain kilimanjaro until our childhood to adult with our friends.....