My name's Stephen. I'm working as a tour guide in Nha Trang City for eight years.
My name's Stephen. I'm working as a tour guide in Nha Trang City for eight years. I love my city with the culture and people are friendly that I want to share and bring to you the unforgettable memory in Nha Trang.

I'm looking forward your contact. Hope can see you soon in Nha Trang City.
Testimonials about Stephen Tran
Tess927: Newcastle, Australia
Hold day tour with car,driver and guide.

My husband and I were visiting Nha Trang from a cruise ship. We had organised Stephen's tour prior to leaving Australia. Stephen was very professional,reliable and punctual. We spent 4 hours visiting sights in both the city and the countryside. HIndu and Buddhist temples as well as traditional art and craft centres. His guide was very knowledgeable and nothing was too much trouble. I would recommend this company and their services to others.

Tripadvisor Review.
ingridhoegh: Copenhagen, Denmark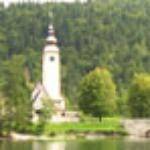 Best tour guide in Nha Trang - nice, helpful, friendly and knowledgable

We met Steven as we were doing a documentary project this summer, and we were looking for someone who could help interpreting.

Steven is by far the nicest, coolest, kindest guy you could meet. He is genuinely attentive and aware of everyone around him, and furthermore he is very knowledgable about Nha Trang and vietnamese culture. He truly wants you to have a great time. He knows so much and is truly passionate about showing and telling you everything he knows. Also, he does incredibly fun trips and activities for tourist.
He is great with children, young people, elderly, which we experienced while working with him. He is just an all around genuinely nice guy.

I can assure you, that this is an honest man with the best intentions of giving you the best experience you could possibly have when travelling. We feel so lucky that we met him, as he was one of the best people we could meet during our time in Vietnam.

I sincerely encourage you to choose Steven when travelling in Nha Trang! You will not regret it!
Tripadvisor Review
barbz444: Coquitlam, Canada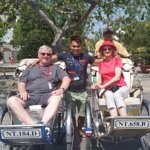 Absolutely Fun and Educational too!

My husband I had a wonderful tour with Steven from Friendly Travel Nha Trang in March of this year 2017. Steven's attention to detail and sense of humour was fabulous. He is very knowledgeable and made our day tour a very memorable one. We both had a wonderful time and have many great memories. I would recommend tourist to book a tour with your company. It was fabulous! Our drivers were careful and accommodating. We loved our experience with you, your company and Nha Trang. Thank you for some great memories and pictures!!