My passion for Israel/Holy Land, people, history and especially food will be passed over to you while I take you on this journey of a lifetime.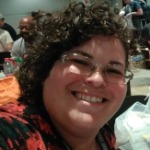 Hi future visitors of Israel and the Holy Land!

This is a little about me:

Coming to visit Israel at the age of 16 for the first time was a life changing experience for me. Later on I came back 2 separate times to study. The first was Jewish studies after high school. The second time was for a 3 month intense culinary course. These experiences really pushed me to move here to Israel. In December 2011 I made the big leap and moved across the pond from Brooklyn, NY. A few years after moving here I decided I really wanted to share my passion for Israel with as many people from all over the world. Studying for 2 years to be a tour guide was a mind opening experience. This made my love for Israel grow more. Moving back to the USA for a few years while my wife did her post doctorate put my full time guiding on hold. While living in the USA I flew back to guide Jewish young adults with an organization known as Taglit (Birthright). Moving back has really given me more opportunities to guide smaller groups and different tours.

With every group I guide my love grows more. When you tour with me you will get to explore the small winding alley ways in the Old City of Jerusalem, check out the UNESCO White City of Tel Aviv, feel the breeze of the Port of Haifa. We will get to go back in time to the ancient places in the Golan and feel on top of the world on the mountain tops of the Galilee.

If food is a passion of yours (just like me) we can taste our way through the land. From hummus and falafel to knafe and baklava!

Looking forward to meeting you and showing you around!
Testimonials about Chava Kahan
Marc Quaden, Holland

Rose K (TripAdvisor)

Private tour of Beit Govrin Caves
Chava was very knowledgable about the area and led the tour in a fun dynamic way. She was able to combine learning with fun in an unforgettable experience. I would highly recommend her for all my tour guiding needs in Israel.
382minkeb (Tripadvisor)

Trip Jerusalem
Review of: Private Tour to Jerusalem
We had a wonderful trip with a very good and enthousiastic guide. Although it was not the first time in Jerusalem, Chava managed to show us new things and had a very good background knowlegde.
We were never
bored and very highly recommend her as your guide. You won't be disappointed!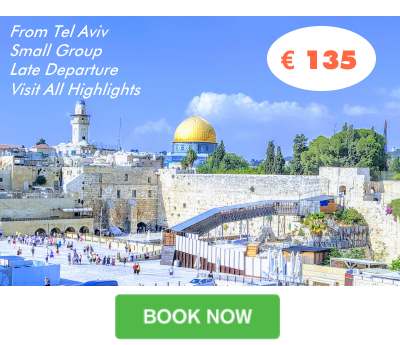 ---
Booqify Israel Manager
Menno de Vries

+972587869982
---
---