Touring Israel with Shlomi Golan Rojas, a private tour guide in Israel, brings the Holy Land to life.
Touring Israel with Shlomi Golan Rojas, a private tour guide in Israel, brings the Holy Land to life. Bible in hand we will retrace the events that have shaped human history.

Whether it is a Bar Mitzvah at Masada, walking in the footsteps of Jesus or reliving the resettlement of Israel in modern times – Shlomi (Salomon) will make learning history not only enriching and moving – but great fun.

Tours for individuals or groups will be custom made to your specifications – whether for one day or more.

A good structured plan that takes into account all the major sites of the Holy Land is the key to any successful tour.
As an experienced tour guide, I will take care of all the Air-Port arrangements, start to finish.
I will meet you at the airport, taking you to your hotel, a short briefing of what is to come and all you will need to do is to relax and enjoy the exciting days ahead.

For me each individual, whether on their own or part of a group, is special and unique and deserves to feel at home in the Land of Israel, I will make sure that your tour will be an unforgettable highlight for many years to come.

With many years of experience, I am licensed to guide in English, Spanish and Hebrew.
Testimonials about Golan Shlomi
Jeff Renon, USA

We wanted commend you as an outstanding cultural Ambassador for the country of Israel, as well as an extremely informative and helpful source about its History, present state and future.

No detail was too small for you to help us explore, weather the past behind archaeological ruins or the type of trees and wildlife we saw every day.

Your love and admiration for your Country and its people was very evident and you highlighted important details of Israel"s history throughout our trip.

Your enthusiasm to share as much possible has left us feeling very satisfied about having you as our guide. we are thankful to have experienced Israel with you and we would recommend you to any group(small or large/elderly or young)

You are friendly, accepting,and informative about Judaism, Christianity ,and Islam and would be excellent to guide anyone from those Religious backgrounds.
You are polite, friendly ,and willing to help meet any request or need that we had, no matter how small

The state of Israel blessed to have you as REPRESENTATIVE.

Sincerely
Jeff Renon and Family
Peter Kim, USA

Hi Shlomi,

This is Peter Kim to have tour on yesterday.

First of all, I'd like to give thanks for your guiding & kind.

If I'll have chance to have tour, I'll recommand to you.

(I already talk to Amir about you, you're the best)

About the photo, please send this email.

And I also share the photo to Mr. Oh.

So it's ok to send all photo of yesterday to me.

Have a good day

Peter Kim
Tours of Golan Shlomi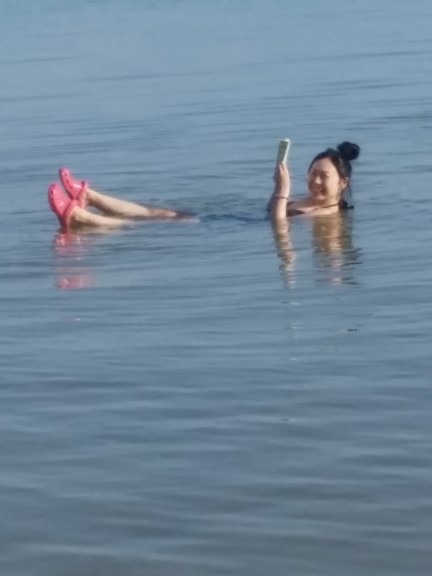 Massada y el Mar Muerto
Massada y el Mar Muerto
$ 700 Per tour
Salimos del hotel passamos por la ciudad de Jerusalen hasta el disierto de Judea.

Llegamos al mar Muerto el punto mas bajo del Mundo (400 metros bajo el nivel del mar).

Visitamos una fabrica de cosmeticos de los productos de sales del mar....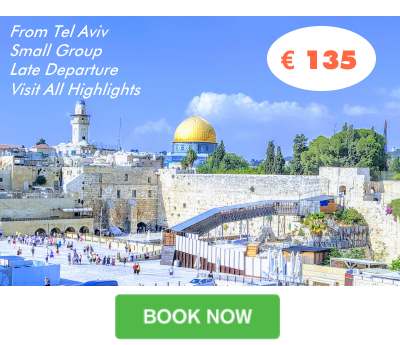 ---
Booqify Israel Manager
Menno de Vries

+972587869982
---
---