I am a professional tour guide with more than 30 years experience in guiding groups and individuals throughout Israel. I specialize in walking tours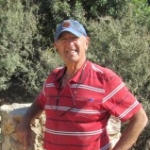 Autobiography.

I was born in a little town in S. Africa by the name of Krugersdorp where I did all the wonderful things that go to developing a child into an adult. I attended primary school, high school and like all Jewish children, Heder (an afternoon school where I learnt the basics of the Jewish Religion, Hebrew and Jewish History),

I loved all of this, but constantly felt that there was more to know than the teachers taught me. My curiosity lead me to delve deeply into the history of all religions, especially Christianity and Judaism and to learning languages.

I knew that language was the key to information, so now I speak, study and guide in German, English, Hebrew, Spanish and Dutch and I still keep on learning from the people of the various countries whom I've been guiding for the last 35 years.

I came to settle in Israel with my family, then 2 sons now 4 and 4 grandchildren.

I love my work and thank God every moment for giving me this love of learning about His holy Land. Either I'm in the library, searching for new information about old sites, that I visit with tourists, or I'm out walking to discover new and exciting, places, rarely visited by tourists, or I'm out with tourists telling them about this wonderful land and it's history and most of all the relationship with God.

My motto in life is to love everybody and everything and to give thanks to God for everything. I don't consider myself religious, but I belong to the Jewish Faith. I love all religions. Judaism is my religion because I was born with it and because I've learned to respect its tenets and I love the Jewish People. I believe that the Jewish People gave the other religions like Christianity and Islam their belief and they should love and be grateful to the Jews for that.
​
My Promise for Good Service:
​
I have been guiding tourists in Israel for about 40 years and I am at the disposal of any person or group of any size, from 1 to 1000 or more. 
​
Of course, I have help from agents in Israel and bus companies, but I oversee it all. 

Although I prefer guiding smaller groups, because of the more personal relationship that I can establish with each individual, most of the groups that I guide are between 20 and 50 people  

As you have seen it's difficult to give a standard program, each of the programs are specific for the group involved. 
​​
All you need to do is to write to me, telling me your requirements and, together with you I will design a tour program that suits you
​, 
The itinerary is the basis of everything. Then I'll ​contact agents, and bus companies and I'll give you a price for everything.​​

There is no obligation. People can check the program and compare it with others and choose whatever suits them. They are only obliged to me when they finally commit themselves, which is when they are satisfied that the program and the price is right for them. I assure you that they will get everything I promise in the program and often more than I promise.

Usually the bigger the group the less will be the price per individual.
​​​
You will always get my personal attention because I only handle one group at a time.

I'm on Whatsapp and will be happy to talk with you any time.

​
Testimonials about Gork
Rob Johnson

Thanks, too, for creating an unforgettable experience for Justin and myself for our first (and hopefully not our last!) trip to Israel.  We had a wonderful time!"
Opa and Oma

Thank you for having paid such attention to our six questions all along the trip!
We are still reminding them in our conversations with friends and family.

Kindest regards from the old "trekkers":"

Geert Van Kamp

Ondertussen zijn we weer terug in Nederland. We hebben genoten van Israel en zeker ook van de dag met jou als gids. Dank en wie weet tot de volgende keer.
Hartelijke groet"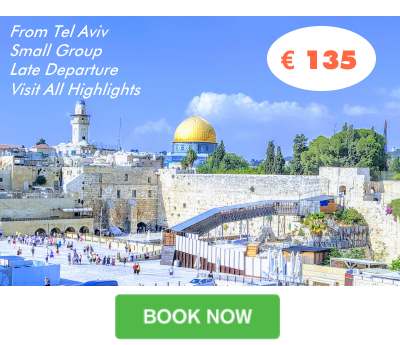 ---
Booqify Israel Manager
Menno de Vries

+972587869982
---
---