We are here to give you the best impression of the uniqueness of Israel with our private customized tours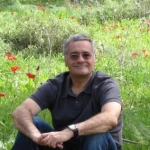 My private customized tours are for those who love history and those who don't care of it; for those who are looking for their German origins and those who are proud of their Jewish ones. These tours are for those who love their American or European ancestry; and all those who simply love beauty, sea and mountains, entertainment and education – you all are welcome to travel around Israel with my tours.

Come and enjoy its tranquility of the country and its flourishing life; its rich history and its bustling present.
Just come, and I shall take care of the rest!!!!

I, with my Zelkind Bible Land Tours, am always at your service to organize and conduct highest quality comfortable private tours all over Israel.
My tour programs vary from daily ones to 10 days or more, upon your choice.
I can also provide additional services, like booking your hotels, if needed so.
Your best memories from Israel are the best sign of my services, as your tour guide and tour organizer.
Testimonials about LeviZ
Viator Testimonials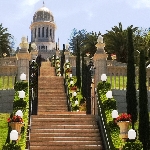 Date of Travel: 13 December 2016

Content ID: 21567168

Booking reference: 595846609

I highly recommend this private tour. The guide, Levi, tailored the tour to our needs, and did an excellent job managing it. He is very knowledgeable and a pleasure to be with.


Landsdorf Family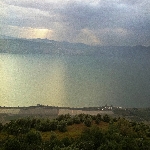 My family and I traveled to Israel in the past two weeks. We decided we needed an experienced and capable tour guide. Boy, were we ever lucky, lucky, lucky to find Levi. We are forever grateful to a friend of mine who has recommended hiring Levi.
Even though we had an idea which places we want to visit, Levi knew the right places to go, how to get there, how to navigate crowds and how to cut lines, as he is allowed to do quite often as a certified tour guide.
He was also able to direct us to places to visit on our un-guided days and how best to visit them by ourselves in our spare time. He is talented, knowledgeable, well-educated and able to answer even the weirdest of the questions we had, and we had many.
But most of all--and this is really important--Levi is a kind, warm, sensitive person who made each person in our party (including our 10 years old son who said that he will miss Levi the most) feel special and cared for.
By the end of our trip, we each firmly believe that Levi is our friend for life. He is as good a guide as you will ever find. His time is worth every single penny and will likely be the smartest investment you make in planning your trip. That was certainly the case with us.
Levi, we miss you!

With great affection, Len, Zoya and your buddy Matthew

Viator Testimonials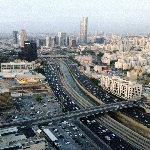 Zelkind Bible Land Tours (30489)
Reviewed by Chuck L on 26 June 2016
Product: (Code: 30489P12)
Date of Travel: 22 June 2016
Content ID: 18234617
Booking reference: 578266351
Levi Zelkind was our guide, and did a great job for us! Levi knows Jaffa and TLV really well. We saw everything we hoped to see and more, learning about the history, architecture, and context of it all. Great tour. Levi drives a modern, comfortable SUV. It\'s a walking-driving tour--with lots of walking! Thank you Levi for the tour!
________________________________________________________________________
Reviewed by John U on 21 May 2016
Product: (Code: 30489P12)
Date of Travel: 30 April 2016
Content ID: 17445601
Booking reference: 573250867
Excellent Levi was an outstanding guide I would highly recommend. 7 stars


---
---
---