Shalom. I have a passion for Archaeology, History and Food and am excited to show people around the Land of Israel.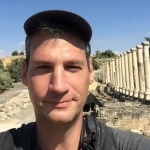 When my brother turned 13 and had his Bar Mitzvah he got a subscription to Playboy Magazine. When I turned 13 I got a subscription to Biblical Archaeology Review.

Shalom! My name is Lorne Newman and I am originally from New York City. I fulfilled a lifelong dream and moved to Israel in 2012. As an archaeology major in University I had the opportunity to excavate at a few digs in Israel in the past and continue to do so to this day. I am passionate about the history and beauty of this country.

Some guides consider themselves 'part-time stand up comedian'. For 13 years I was a full-time stand up comedian performing shows in 33 States in the US in more than 110 towns and cities in addition to events in Canada and England. I bring up my stand up career not because I want to be the funniest guide but because I know how to communicate with people and listen to what they are interested in.

My attitude towards clients is as it was in my former career. You are paying good money and deserve the best value. I am flexible with my itineraries so if say you don't want to go to a museum today then let's change the program and visit a winery instead!
Testimonials about Lorne Newman
Sarah O

Reviewed yesterday
2 amazing tours in Tel Aviv and Jerusalem!
Review of: Private Jerusalem City Walking Tour
Being part of a Dutch trade mission to Israel, the Dutch Embassy organised an evening walking tour through Tel Aviv (approx. 3 hours) by Menno de Vries.
A great tour, we saw and learned a lot of Tel Aviv (and Israel's) history. Menno's knowledge and passion is admirable! Also had a quick stop for a pita with kebab/ falal, not to lose too much time in the tour. Menno adjusted quickly to the (sometimes varying) needs of our large business group (15 pax).

Later that week 5 of us decided last minute (on the day itself) to go to Jerusalem for a half a day a private tour the next morning (our flight departed at 16u the next day). Menno helped us, via text messages, very quickly by organising the tour guide, Lorne. Lorne stayed up late to receive our final confirmation, and showed up early the next day in our hotel lobby.
Lorne's tour was, just as Menno's, in one word amazing!
Since the time pressure of a departing flight, we had exactly 3 hours for the highlights in the old city. So impressive, how Lorne managed to 'deliver' us back at the hotel exactly in time, while we really saw all the highlights I hoped we should see. We had some time at the western wall for ourselves and took some more time to visit the church of the holy sulpulchre, which was not busy at the time we were there. Lorne's humor and knowledge was so much fun to listen!

As a non-religious I did sometimes had some difficulties to process so much information on both tours in a short timeframe, but that's on my own account :-).
More practical, we had some difficulties with the ATM's in Jerusalem. Could only make cash withdrawls from the Leumi bank with our European debet cards.
TripAdvisor.com User

I toured the Underground City of David and City of Jerusalem
My tour guide Lorne Newman was outstanding. He was an expert in the archaeological history of Jerusalem and he let the stones speak for themselves. He gave us detailed information about the historical factual significance for each site we visited. He expertly managed the timing of of our tour so we we were able to see a lot during our tour and experience Jerusalem culture. Lorne took us to great restaurants to eat lunch and he made sure we all made it back safely to our hotels. All in all it was an outstanding tour.
Gary S.

Great Trip, Great Guide

Review of: Masada and the Dead Sea Day Trip from Jerusalem

I did the one day tour of Masada and the Dead Sea. Besides being the one day it actually rained in the dessert, the trip was educational, fun and fast paced. Lorne, our guide was extra professional. He capitalized on his personal experience in archeology while also providing historical context for all the sights we visited. He was able to balance the religious history with the secular while also shedding light on the current day events in the region. Bus transfers were easy and the guides made sure you were taken care of. Will definitely look for another tour upon my return to Israel.
Tours of Lorne Newman

Jewish Jerusalem
City of David, 4 Sephardi Synagogues
$400 per tour
This tour is designed to offer sites in Jerusalem from a Jewish context. Historic and Religious sites will be toured and described in detail. It is of course open to non Jews who may be interested in learning about the culture. We begin at the Israel Museum as I....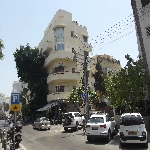 Tel Aviv Walking Tour
$300 per tour
As a Local Guide in Tel Aviv I love showing off my home city to guests. If you are staying at one of the hotels in the tourist district I can meet you at the lobby to begin our day. The tour lasts between 6-7 hours so put on some comfortable walking shoes and let's....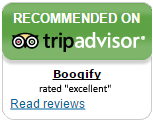 ---
---