Deutschsprachiger Reiseleiter - English Language Tour Guide - Jerusalem Day Tours - Dead Sea Day Tours - Tel Aviv Day Tours
As your Tour Guide, I invite you to be my personal guest on an adventurous trip, during which we will explore the various layers and facets that make Israel the amazing place that it is.

I love what I do and it shows. I am known to bring a lot of enthusiasm and humor to my guiding and I have a natural gift for infecting my guests with my fascination for the history and the people of this country. I love traveling and exploring, and being able to turn my hobby into a profession is simply the biggest gift to me.

I was born and raised in Germany to Israeli parents. After receiving my BA in International Relations from the Hebrew University of Jerusalem, I spent the next 15 years in the US as a businessman. Eventually I realized that I need to follow my heart and to return to Israel, where my true home is.

Although I guide groups and individuals throughout the entire country, my true interest and expertise lies in the amazing city of Jerusalem. Follow me as we make our way with childlike curiosity through the alleys of Jerusalem's Old City. Here, every stone and every corner tells its own exciting story.

What is it about Jerusalem? What makes this place so special? Why does everybody want a piece of it and who does this city belong to? Let us explore the answers to these questions by looking behind the scenes of this city. This is the Jerusalem, which you will not find on any TV program or in any book - this is the Jerusalem that you can only see, hear and smell when you join me in my adventurous explorations!
Testimonials about Ofer Moghadam
Hanna Cederberg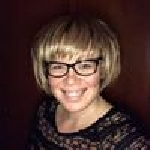 A week ago I was in Israel. Ofer was our group\'s tour guide for 2 wonderful days and I miss being there already!! He\'s the best.\"
Moritz Pontani
We had the best time! Ofer is funny, polite and very well informed!
Andres Paz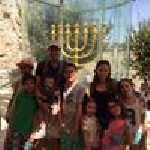 Ofer was a great guide. We had a wonderful time with our 7 kids! He was great explaining in simple words (so kids did not get bored) the history and anecdotes of Jerusalem. Always with a smile. The kids loved him and tried to convince him to stay slepping in our hotel!!! Jajaja. Thanks for everything and see you soon!!!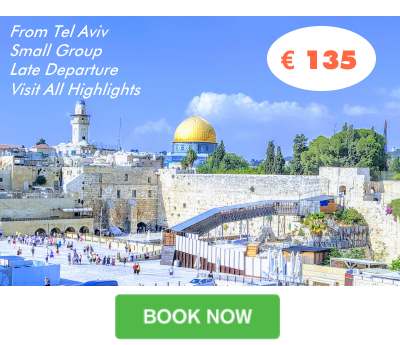 ---
Booqify Israel Manager
Menno de Vries

+972587869982
---
---