As your guide I help you create a personalized itinerary that balances your interests, time, & budget so that you get the most from your Israel visit.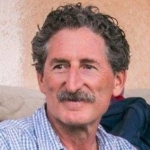 Shalom. When you hire me, you get a knowledgeable and experienced guide who is passionate about showing you Israel.

If you're looking for help in planning your Israel trip then contact me to get started. I work with individuals, families and small groups to create personalized itineraries that balance your interests, time and budget. I guide the whole country, from Dan to Beersheva and am a native English speaker (also fluent in Hebrew). I am authorized to guide in Bethlehem and Jericho (Palestinian Authority areas) and I also arrange tours of Petra and Wadi Rum. My tours focus on archaeology, art and architecture and their overlay with religion (Judaism, Christianity, Islam), history and human culture. I take people off the beaten path to discover the nature of Israel. I include good food and wine in tours.

Come and discover the incredible country that is Israel.

Lehitraot ba'aretz (See you in Israel).
Shmuel


Testimonials about Shmuel Browns
Ruth L

"Best two days of a 31 day cruise."

We are seven older people from Australia who went on a Mediterranean cruise in April. The ship docked at Ashdod and at Haifa a day later. We wanted to spend a night in Jerusalem. We engaged Shmuel to pick us up at Ashdod and take us to Jerusalem on the first day. On day two he took us to float in the Dead Sea and then to the Christian sites around the Sea of Galilee dropping us at the boat in Haifa.

It was a wonderful experience. The tour was hugely informative. With an amazing knowledge of archaeology, the Bible (Old and New Testaments) and a willingness to share his experience of life in Israel, raising his 5 children, Shmuel had us enthralled. He fielded all our questions with patient consideration and good humour. All of us have said that this side trip, off the ship, was the highlight of the cruise. Thank you, Shmuel.
Barry I

A Marvelous Tour of Herodium With A Superb Guide

Over the past 40 years, I have visited many ancient sites of historical interests both in Europe and Israel. On a number of occasions, my wife and I have hired a guide to help us appreciate what we were looking at. As someone with both a background in the Classics and Judaica, I do not come to these encounters with empty hands. And yet I will admit that even when getting the benefit of an audio tour of a site as well as being armed with whatever literature is available at a site, there really is no substitute for having a knowledgeable and enthusiastic guide. Shmuel Browns is the epitome of precisely the kind of person you want to accompany you on a journey to a site like Herodium where he has immersed himself in virtually every facet of the place. An excavated site like Herodium may look like just a bunch of stones and buildings. For that reason, it makes a world of difference when your guide can do what the prophet Ezekiel observed in another context, namely make the dry bones live. My wife and I were thoroughly captivated by Shmuel's deep understanding of the significance of the place. His observations were trenchant and illuminating. We departed believing we had genuinely learned many things we could never have gotten otherwise. Shmuel can be both incisive and entertaining--characteristics sometimes lacking in other tour guides we have hired. It was therefore a pleasure to have spent the day with him at Herodium.
Helainy

Even Herod would have been impressed with Shmuel's knowledge and passion!

Being a novice history buff I'm always searching out that one expert guide who will excite my understanding of historical remains. Shmuel's more than delivered in guiding us in our expedition to Herodium, a remarkable and often overlooked antiquity south of Jerusalem. His enthusiasm makes the ancient area alive with his stories of Herod. And the archeological search for Herod's Tomb played out like an ancient treasure hunt. He speaks with a simple clarity about complex archeological subjects and makes it tempting to explore these subjects academically. Shmuel did not waste a moment and the 4 hours flew by with his focusing his attention on our interest.
Tours of Shmuel Browns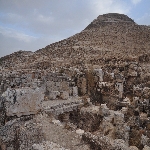 Herodium - Palace, Fortress & Tomb
$ 275. per tour
This is an indepth tour of Herodium - most people don't stop to explore the ruins of the lower palace complex outside of the park, a large pool, the Monumental building, the remains of a Byzantine Church but we do. We continue with Herod's palace/fortress, really fit....