Hi there! Since 2004 I offer Vip Tours in Buenos Aires. Private. Small Groups. Cultural. Historical. Local Lifestyle. By walk. car. van . bus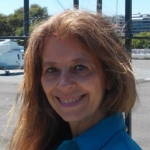 Born in Buenos Aires at a Tango area. Graduated in Economics Ciences at the University of Buenos Aires. After 20 years in big companies I decided to follow my passion and since 2004 I started as en entrepreneur to guide with the idea of personalized my tours to show the local culture according to your interests, rithm, and local events.

I can combined the Unviversity level of education (5 years)+ the tourism specialization ( 3 years of studies) with my hobby of dancing tango (born at a tango area with a father that introduced me in tango and I m a dancer for 15 years Tango saloon who assist some professors when is needed. Plus the expderience of 14 years guiding and 100% fluent command of english, to make your day trip a very good experience to optimize your time and explore the city in a fun way to get the local culture and learn. Personalized the tour for groups, families, friends, couples, and besides the basic tour I will always add a special touch acccording to the dynamic of the group.
May be my digital marketing is not so good but you can find reviews and references of LIZ ANDREA BUENOS AIRES TOUR GUIDE as one of the pioneer and best tour guides in Buenos Aires.

Quality guarantee. Well known by the concierges at the best hotels in town.

References: I have been working at the USA Embassy in Buenos Aires. Also at the American Joint Committee Washington in Argentina, Telefonica Corp, Valle Nevado Ski Resort in Chile, etc.

Travelling.
I lived abroad in Europe for 1 years and in Chile (Valle Nevado Ski Resort) for 5 years. I have been in many countries and cities like USA (NY, Miami, Orlando, Key West, Naples, Carmel, Everglades, from San Francisco to San Diego through Las Vegas, ); Mexico, Caribe , Paris, London, Madrid, Sevilla, Granada, Viena, London, Rome, Asis, Venice, Brussels, Zurich, Berlin, Munich, Prague, Budapest, Insbruck, Amsterdam, etc)

Transportation:
Guides cannot drive so I have a team of drivers to complement the service and cover more by car , van or bus depend on the size of your group.
Feel the art, the architecture, the history, enjoy the local culture, experience the lifestyle be exploring the areas, adapt the tour to your profession, to your rithm, get fun while learn, optimize your time with a local native guide with experience and get all the info that make the tour interesting to real take advantage of your trip.
History. Tango. Food.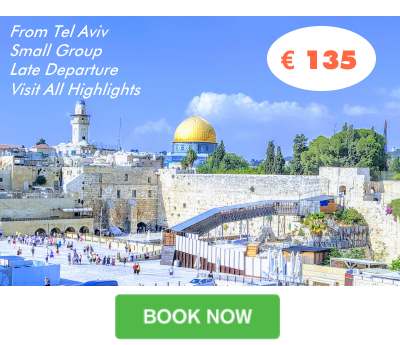 ---
Booqify Israel Manager
Menno de Vries

+972587869982