Expect the unexpected while exploring the country with an ease and laughing hard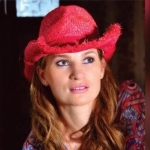 Qualifications

• Two-years of thorough study of the Tour Guide Course under the Israeli Ministry of Tourism at Hebrew University in Jerusalem
• Comprehensive First Aid course including management of crisis situations that may occur specifically in Israel.
• own experience gained permanent residency in Israel since 2011.

Range of services
• Planning and organizing bespoke tours in Israel
• Touring of holy places of Christianity, Judaism and Islam with a thorough professional commentary
• Historically significant places in Israel – such as traces of Egyptian, Nabatean, Greek, Roman, Jewish and Arab settlements. Archaeological remains of the greatest world civilizations in a detailed context.
• History of the State of Israel - the original settlement, immigration waves, creation of the state of Israel, the Israeli-Arab wars, current political and security situation.
• Exploring the Israeli deserts and its wildlife. From sightseeing trips to longer challenging hikes.
• Scent and taste of Israel - the journey of culinary delights, meeting Jewish and Arab cuisines and their traditions and trends, trips to wine regions with tasting of local fine wines.
• Reliable knowledge of the specifics traveling with children gathered from own experience and proven many times.

Interested in what I have to offer you?
Then contact me via the contact button.